Ways to Keep your Horse Happy and Healthy
There's a lot of responsibility when looking after a horse. So what can you do to ensure your horse stays healthy and happy?
Taking care of your horse's hooves is essential. After all, horses do stand up most of the time. They're not like us humans, who spend a lot of their time sitting down. They're on their feet a lot! So ensuring that their hooves are in tip top condition is very important. Providing quality hoof care regularly is the key.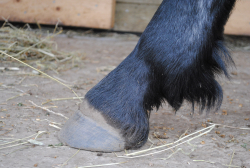 Horses are energetic animals and love to move around; they were designed this way. Making sure your horse gets regular exercise is very important. It's even suggested that your horse should exercise daily. Exercise helps a horse's circulation, as well as their digestive system. Not only that, but it can help with a horse's attitude and their weight too.
I think we've all seen a funny picture of a horse showing off it's big pearly whites, but this does lead to another point. Like humans, horses need to take care of their teeth too! Horses need their teeth filing, as sometimes they can wear unevenly. Vets can do this job and you should have them do it regularly. They can also examine a horse's mouth to see if there are any other issues, like a loose tooth.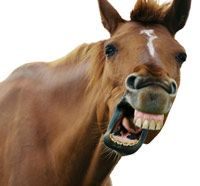 A lot of horses get nervous easily and are prone to stress. There are things you can do to make your horse relax and be happy. Patience is a virtue they say, and this applies here. When riding a horse, it's important to be patient and not rush things. If things are rushed the horse may be startled and knock you off. When introducing your horse to new things, do it slowly as appose to just doing it there and then. Gradual steps may be the key to this. Sometimes though, the best thing to keep a horse happy is to let them be horses and do what horses do - running around, grazing and being around other horses.
Those are things you can do for your horse, but if your horse requires professional care, where's the best place to go?
Pool House Equine Clinic in Lichfield are a popular choice for horse care in the Midlands. Since being formed in 2005, they have gained an impressive 11,000 clients over the years.
The team at Pool House Equine Clinic are dedicated to ensuring the horses they treat are given the best treatment and care. Horse owners who take their horse to the Equine Clinic will be rest assured that their horse is in the best possible care.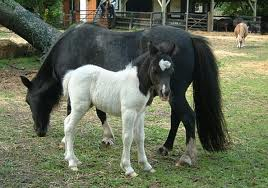 They use only the best and up-to-date technology and equipment for the horses they treat. Along with that, they provide a variety of services such as dentistry, vaccinations, surgery, MRI scans and more.
Pool House Equine Clinic is located at Crown Inn Farm in Fradley, near Lichfield, which boasts an impressive 12 acres of land. This means your horse will have plenty of room to roam around in a relaxed environment. The Equine Clinic is also the biggest equine practice in the midlands, with approximately 14,500 visits are made every year.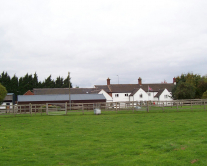 So if you want your horse to be happy and healthy, ensure it's given the best care by visiting Pool House Equine Clinic or giving them a call on 01283 799700.