Want To Know What Your Financial Future Look Like After The Coronavirus Crisis?
As the UK lockdown continues it is starting to really sink in that we are in uncharted waters and likely to be for some time.  Once the medical emergency is over, you are not alone if you are asking yourself, how will the economy recover? What does this mean for mortgages? Our Pensions? Our plans to achieve our life-goals?
One thing we can tell you for sure is that we have the experience and the technology to help you plan for your financial future.  We have industry leading software, coupled with the experience and knowledge of our advisers, that allows us to forecast a wide range of "what if" scenarios. And, what may put your mind at rest a little, is that when we are creating Lifestyle Financial Plans for our clients' we always build in a stock market crash or two. 
What makes us different from other advisers is that we work with you on your financial plan, a plan that covers your whole life.  From your first mortgage, through building your career and growing your family to planning for a long and comfortable retirement. 
Because we take a long term view, as well as what you want to achieve in the short and medium term, we are able to accurately help you plan.  Right now, not surprisingly Coronavirus is at the forefront of all of our minds, but what about 5 years, 10 years and 20 years from now? 
In no way would we suggest that the Coronavirus crisis isn't going to affect all of our finances in the short-term. How that affects you in the longer term is down to getting qualified financial advice and building in a few "what ifs" to your hopes and dreams for the future. 
Have a look at these questions.  They are probably the things that you are wondering about, or might even be keeping you awake at night: 
Can we afford to move house?

When should we plan to start a family?

How much income do I want to have when I retire?

Will my money run out? 

Will I end up with too much money?

When's the earliest I can retire comfortably?

How would all this be affected by a stock market crash or two?

And how much can I afford to give away to my children?
As professional Advisers we believe that it's our job to help our clients answer these questions. At

Four Oaks Financial Services

we call our approach Lifestyle Financial Planning. It is extremely detailed. We get to know you and how you tick, including your attitude to risk, and what your hopes and dreams are, before we can make financial planning recommendations. The value of pensions and investments and the income they produce can fall as well as rise. You may get back less than you invested. If you feel that you've been a bit swept away by everything that is happening around you during this time of crisis, you can take back some control.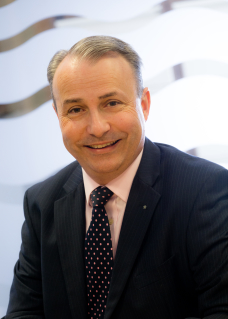 Talk to one of our Advisers, this can be done virtually through Skype, FaceTime, Zoom or a method of your choice.
Email our Client Contact team clientcontact@fouroaksfs.com or call 01543 401029.
Photo: Robin Place - Financial Advisor