Can you believe 2016 is nearly over already? We've only got two months to go through now until we welcome 2017. However, before the New Years Celebrations begin, we have the big one to deal with – Christmas.
You could play it easy this year and buy something simple like a gift voucher, or you could go the extra mile for a smile and buy your loved ones something unique this Christmas…
The Arthur Price Factory Shop in Lichfield is an Aladdin's Cave of stunning and beautiful gifts. With beautiful collections of quality cutlery, tableware and gifts, the Arthur Price Factory Shop is the ideal place to go to get someone a gift they'll treasure for years to come.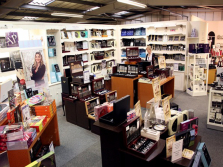 Obsession Salon and Spa offer treatments for both men and women, so why not indulge a loved one with the professional and therapeutic treatments by the trained beauty therapists at the spa? Offering a variety of treatments such as massages, holistic therapies, manicures and pedicures, loved ones are guaranteed to leave the salon feeling invigorated and revitalized.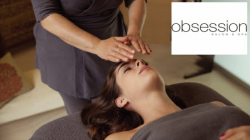 You would be surprised what wonderful things you can create with willow. So imagine what our local willow expert can make. Ellen from Wacky Willow Creations builds willow structures both big and small that are ideal for either indoors or outdoors. It makes for something different that can be appreciated for a long time.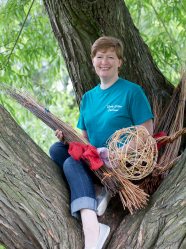 The Kitchen Shop is an award winning specialist cookware and tableware shop, which never fails to impress with their notable range of items to offer inspiring chefs and 'foodies' alike. From the latest top-brand kitchen gadgets to stylish cutlery, The Kitchen Shop has it all.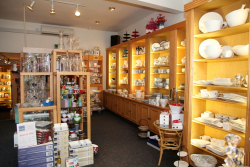 You can't go wrong with getting jewellery for Christmas. However, be sure to get it from the only jewellers in Lichfield recommended by us! ES Jewellery not only sell a wide range of contemporary and exclusive jewellery and watch brands, but they also offer jewellery repairs and even commissioned pieces, for something that extra special.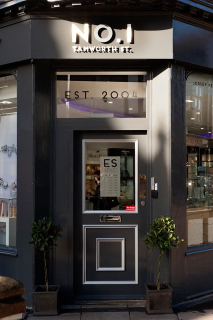 If one of your loved ones has expressed interest in getting a tattoo or piercing (or both) then Christmas is a great time to book an appointment at Signature Studios and finally do it! Signature Studios offer the very best in tattooing as well as piercing. They offer a range of tattoo designs and will happily accommodate your design ideas.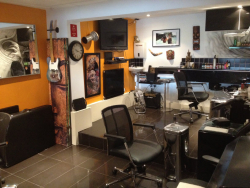 If someone on your Christmas list is a lover of theatre, how about treating them to a show at the Lichfield Garrick? The award-winning theatre has a variety of brilliant shows all-year round that cater to all tastes. Be sure to check out what up and coming shows are playing and book your tickets before it's too late!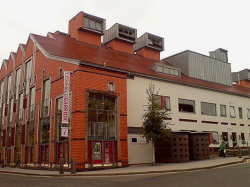 Handmade gifts are a little more special than the manufactured stuff. They're unique and are made with love and passion. Hunnypot Cottage Designs make their own gifts for you to buy, such as jewellery, paper crafts, knitted products and more! Hunnypot are most famous for their artisan breads, so if you know any bread lovers, get in touch with them!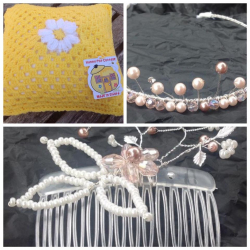 It's nice to get someone flowers for a special occasion (Christmas included) but instead of popping into the local supermarket, why not get them from our local expert florist? Shaw Lane Flowers in Lichfield create stunning floral designs that look like works of art. Whether you want them to be bold and bright, funky and modern or soft and romantic, your perfect flowers will be specially designed as you want them.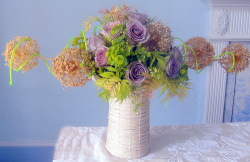 Booking an appointment at Xodos Aesthetics Ltd for someone you love can really make the difference for them. Offering a pain-free hair removal solutions that will leave skin feeling incredibly smooth - all without the hassle of shaving and waxing. This is a gift that will have a long impact.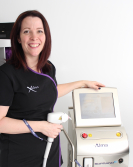 Instead of playing it safe this year, why not go all out and buy something different and memorable for your loved ones this Christmas?