You'll be spoilt for choices for how to treat Mum this Mother's Day in Lichfield. Lots of our recommended local Lichfield businesses have exactly what you need to make your Mum feel extra special this year.
Treat your Mum to these great Mothers Day Vouchers from Obsession Salon & Spa. She'll be treated to some much needed luxury with these great gift vouchers. Choose from a Blow Dry & Manicure at £39 or a Luxury Blow Dry & Deluxe Manicure at £49. Or you can treat her to a Spa Day Vouchers from Obsession. Choose from a selection of spa treatments such as Relax & Renew; Soothe & Restore; Revive & Brighten & Blooming Bump.
Visit the website to book the spa treatment you would like – when you buy a spa voucher for your Mum, get a complimentary blow dry with the spa day for Mothers Day.
Is your Mother a lover of all things gardening? Then Lichfield Garden Centre is the place to go. As a haven for garden enthusiasts, Lichfield Garden Centre has everything a keen gardener needs. Boasting an impressive range of top quality gardening equipment and a wide variety of plants from local growers, Lichfield Garden Centre has it all.
They also have a popular gift department where they have a collection of giftware where you're bound to find something Mum will love! 
If your Mum would like to add something a little different to the garden, why not get a willow structure made from Wacky Willow Creations? Ellen from Wacky Willow Creations creates beautiful willow structures that enhance gardens and add a unique feel to them. Ellen designs and makes a whole range of willow structures, ranging from bird feeders, living domes, wigwams, flower baskets and so much more! These are both long lasting and are gorgeous to look at!
If your Mum loves to cook and you've thought about treating her to some new kitchenware, then The Kitchen Shop is the place to get them. As Lichfield's number 1 place to go for kitchen equipment, The Kitchen Shop is an Aladdin's Cave of kitchenware. From cutlery all the way to the latest innovative kitchen gadgets and everything in between, The Kitchen Shop has an impressive range of kitchenware. You will be spoilt for choice when you visit!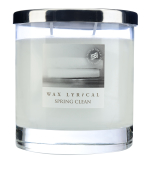 Why not get her these Wax Lyrical Candles at £10.00 each! - an exclusive Mother's Day offer at The Kitchen Shop!
Treat your Mum to a Hand Painted Mug or Plate by YOU!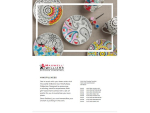 Buy Mum a mug that can be personalised at The Kitchen Shop.

Sometimes expressing how much someone means to you can be said with a beautiful bouquet of flowers. If you want your Mum to know how much she means to you, why not get a personalised flower display from Shaw Lane Flowers in Lichfield? Expert florist Joy creates beautiful flower displays and bouquets that are simply stunning and express love through the colours and arrangement of the flowers. Joy will work with you to create what you want and will use her knowledge and creative skills to bring to life your love and appreciation for your mother.
If you're struggling to even think of what to get your Mum this year, then take a trip down to the Arthur Price Factory Shop on Britannia Enterprise Park. Showcasing an impressive range of items from Arthur Price, Laurence Llewelyn-Bowen and Sophie Conran designer collections, these are gifts that can be treasured for a lifetime and are beautiful in design. 
The Arthur Price Factory Shop supplies high quality cutlery, tableware, kitchenware and gifts, so you're not short on choice when you visit. If you're still stuck, the friendly team will help you choose the perfect gift.
If your Mum is a lover of Pandora jewellery, then visit ES Jewellery - The sole stockists of Pandora Jewellery in Lichfield. Located in Lichfield's city centre, ES Jewellery is the home of Pandora jewellery amongst many other well-known jewellery brands, such as Thomas Sabo, Fossil Watches, Jersey Pearl, Diamonfire and My Imenso amongst many others. 
The friendly team will talk you through all the jewellery ranges available and make your shopping experience a delightful one.
ES Jewellery also carry out other jewellery services, such as ring re-sizing, jewellery design and remodelling, pearl threading and more.
For Mother's Day, they are offering Free Engraving on Personalised Love Coins.
If you're looking for something different to treat Mum to this year, the Hunnypot Cottage Designs team can help! Award winning artisan bakers and gift makers, Hunnypot Cottage are well-known locally for their mouth-watering artisan breads that has customers coming back for more!
Ruth is renowned for her baking skills and loves coming up with new and innovative breads and pastries, combining delicious flavours and a talent for baking which results in some of the tastiest treats you'll ever have.
Hunnypot Cottage Designs also specialise in hand crafting a variety of gifts, such as paper crafts, jewellery, knitted and sewing products.
Treat Mum this Mother's Day with luxurious beauty treatments at Beauty Boutique in Lichfield.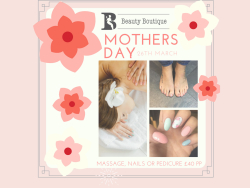 Enjoy a pamper package for two to celebrate Mothering Sunday at Beauty Boutique.
At £40.00pp, this includes includes prosecco, massage, nails or pedicure. Gift vouchers available and are valid 6 months after purchase. The perfect treat for Mum!
Book your Mum at the popular award winning Pom's Kitchen & Deli this Mothering Sunday.
You can tuck into a delicious breakfast or lunch, or visit for Sunday Lunch – they'll throw in a special gift for Mum too! Places are going quick so be sure to book ASAP!
Visit the café at Packington Moor this  Mothering Sunday. With a special menu  for just the occasion and a friendly atmosphere, the quaint café at Packington Moor is the perfect place to go this Mothering Sunday. Booking is required, so don't miss out!
McKenzie's Restaurant are going the extra mile this Mothering Sunday. Not only is the Sunday Roast being extended until 6pm, but they are inviting local author Carol E. Wyer to do book signings on her vastly popular thriller Little Girl Lost. As the UK Business of the Year 2017, McKenzie's Restaurant is a very popular restaurant in Lichfield, with an array of delicious food all can enjoy. Be sure to book your place before all places go! 
If Mum loves her Chinese cuisine, then there's no other place in Lichfield that does it better than the Ruby Cantonese and Chinese Restaurant. Having been in Lichfield for over 30 years, the Ruby continues to be one of Lichfield's most beloved restaurants. Offering a high quality dining experience, friendly and efficient service as well as superb oriental food, the Ruby is a great place to go to treat Mum. 
If French food is more Mum's thing, then The Pear Tree Crêperie is the place to go. Located in the Heart of the Country Shopping Village, the Pear Tree Creperie have been serving up delicious crepes and galettes for over 25 years. The beautiful surroundings mixed with the delicious food will make for an unforgettable experience.  
Popular with both parents and children, the Lakeside Bistro in Lichfield's Beacon Park is a delightful award winning cafe that overlooks the beautiful landscape of the park.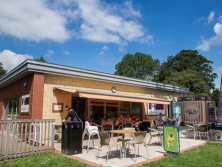 Whether you just take Mum for a cuppa or treat her to the mouth-watering food from their varied menu, if you haven't already been, you definitely should!
Visit the National Memorial Arboretum this Mother's Day to spend a relaxing day with loved ones and create special memories.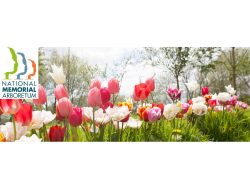 From succulent, juicy meats to seasonal fresh vegetables and satisfying desserts, the chefs source only the freshest ingredients to complement their delicious menus which are handmade at the Arboretum. 
With the help from our recommended Lichfield businesses, your Mum will have the best Mother's Day!