Because of the rubbish weather we get here in Britain, it's not common to ask yourself 'is the garden really worth doing when we can't do much in it most of the time?' Well, it makes sense to think that.
However, when the weather is in our favour and it's glorious outside, then there's nothing better then sitting in your garden, relaxing and taking it all in; especially if your garden is tidy and full of blooming flowers.
The thing is, maintaining a garden is hard work. Not everyone has the time for it. I'm quite fortunate in having garden enthusiasts for parents, but for some people, it's just not as easy.
So if you would like your garden to have a makeover, who should you use to do a good job of it?
For over 40 years, the team at G-Scapes of Lichfield have been helping transform gardens and making them into things of beauty. Whether you want a contemporary garden, functional garden, or just a simple garden, G-Scapes can help make your dreams into a reality.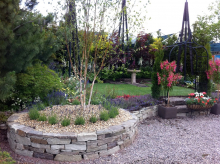 The team are passionate for horticulture and landscape gardening, as everything they make is of very high quality. As award winning trusted local landscape gardeners, they have transformed many gardens in Lichfield into visual masterpieces.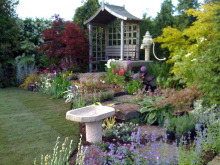 It takes more than some flowers and grass to make a garden really stand out, and G-Scapes know this, meaning they can do so much more, such as paving, fencing, and patio construction. They will work with you to ensure that they create everything you ever wanted.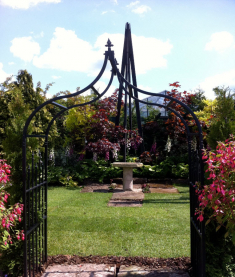 Don't let your garden become an overgrown mess. Get the professionals to turn it into something beautiful. Call G-Scapes of Lichfield today on 01543 401032.