The Phone Rings. You Get Some Really Bad News About Your Business Partner Or A Member Of Staff
No-one wants to get a phone call saying that a key person in their business is seriously ill, or even worse, has died.  But, you can take cost-effective steps that will help you, the person affected or their family when this kind of thing happens.
Pretty much all businesses will have in place their business premises and contents insurance, public liability insurance, director's liability (now called management liability) insurance and so on. But what about the people who are the life and soul of your business?  What would happen if suddenly one of them was off work for a long time, or even won't be coming back at all?  How would your business cope? 
There are several ways that you can protect your business with specialist corporate protection policies that will provide your business with financial protection to ensure business stability and continuity. 
If the person affected is a key member of your team, maybe the owner or partner or someone with specialist knowledge, then key person cover could help.  If the business had a loan with appropriate corporate protection in place you would have the comfort of knowing that the loan would be repaid. 
Indeed, many companies choose to insure the life and health of their key people, because even if there is no business loan to repay, the impact of them no-longer being in the business would be a major loss. 
If the key person was a shareholder, and they died, it is quite plausible that the shares would pass to one of their family members through their Will.  This person may be totally inappropriate for the business, and at such a time of loss, the last thing they might want to do is have to help run the company.  Having proper protection plans in place can ensure that the remaining shareholders have the money to buy the shares back, and so retain full control of the business, whilst ensuring that the family of the deceased also benefit from the value of the shares. 
At Four Oaks Financial Services, we have specialist corporate protection advisers who can advise you on putting your financial back-up plan in place. We will help you make sure your corporate protection is cost-effective by providing plans that are tax-deductible.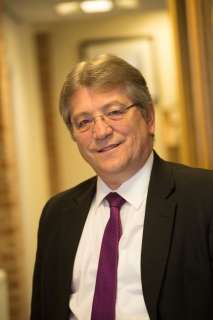 Our initial consultation is at our cost and our Financial Advisers are qualified to give advice on a wide range of corporate financial planning solutions.  Our offices are close to Lichfield, but we work with clients all across the region. Contact our Client Liaison Team on 01543 401029 for more information or to make an appointment.