The Clocks are Going Forward!
20th March 2017
... Comments
---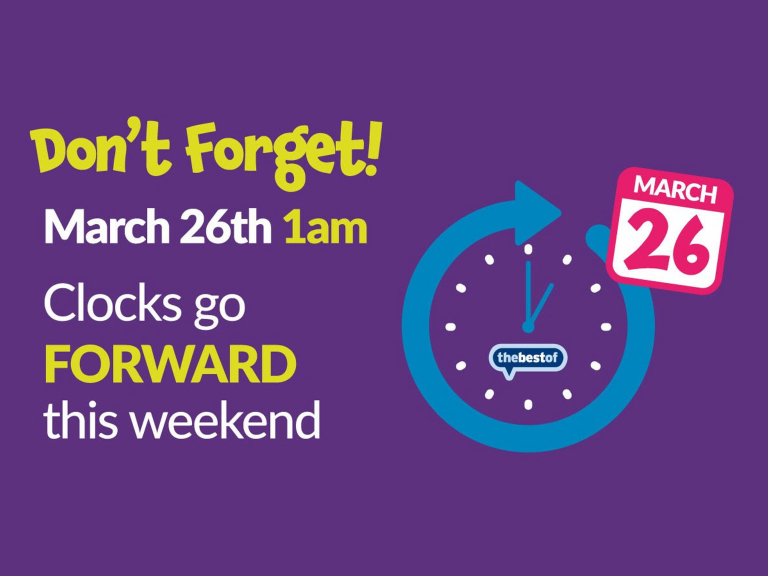 While nowadays our smart phones and laptops usually do the job of putting the time forward for us, it's still important to remember - although it's not nice knowing that we're going to be losing an hour.
So why exactly do we do this?
"Daylight Saving Time", as it's commonly referred to as, is the practise of setting the clocks forward during the summer and then back during Autumn. In Europe, Daylight Saving Time runs from the last Sunday in March through to the last Sunday in October. The whole point of doing this is to make better use of the natural daylight.
This practise is done in several countries around the world, although because of geographical locations, they implement it during different times of the year. Countries closer to the Equator don't find the need to do this, as the duration of daylight hours in the days stay consistent throughout the year, as do the hours of night.
The first suggestion of Daylight Saving Time was by Benjamin Franklin in 1784, but it was only until 1895 when the subject was brought up again.
The first use of modern Daylight Saving Time was in Germany on April 30th, 1916.
So while we may not like having to lose an hours sleep, at least we've got more hours of sunlight to enjoy!