Stylish Glasses That Are Not Out of Sight
For a long time, wearing glasses was considered to be 'nerdy' and 'uncool'. However, now it's become 'trendy' and some would even say cool to wear them. Some people even buy fake glasses and wear them. (How bizarre is that!)
For those who actually need glasses, instead of wearing your basic glasses that just do the job, you could go the extra mile and choose a stylish pair to help accessorise your look.
David Arthur in Lichfield are not only one of Lichfield's longest serving opticians, but they also offer a whole range of optical services for both adults and children.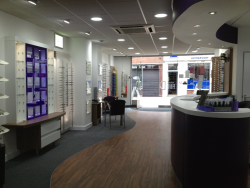 They also understand that glasses should look good on the wearer and make them feel good when they wear them. That's why they have a whole range of designer frames for you to choose from, including:
Dolce & Gabbana
Tag Heuer
Lacoste
Silhouette
Givenchy
Tiffany & Co
Oliver Peoples
Porsche
Rayban
And they are the only distributor of Lindberg in Lichfield!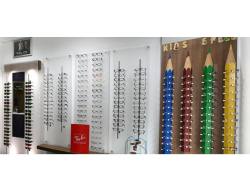 If you would like to view the latest in the 2017 designer collections, why not join the David Arthur team at their Designer Frame Day?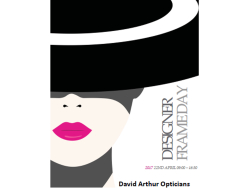 Taking place on April 22nd, you will have the chance to preview the full sun and optical collections in store and even take advantage of their one-off special discounts including 20% off all Chloe, Diane Von Furstenberg and Lacoste orders placed on the day.
They will also be joined by by local brand experts who will be able to discuss the latest Spring/Summer 2017 trends and styling as well as provide a personalised frame consultation.
So if you're looking for a swanky new set of specs, visit David Arthur Opticians in Lichfield.
Contact the team at David Arthur on 01543 401028 to book your appointment, as well as for more information about their Designer Frame Day.