If you enjoy making Halloween treats or are throwing a Halloween party and want to make it extra special, then look no further…
The Kitchen Shop in Lichfield can help you make some very memorable and tasty Halloween treats for all to enjoy. They have in store some very unique and fun Halloween-themed kitchen accessories to help you make delightful Halloween cakes and biscuits.
Give your biscuits a spooky make-over with a range of Halloween-themed cookie cutters. These include a pumpkin, a bat, skull and cross bones and a witch. Instead of going through the trouble of trying to shape them yourself, these cookie cutters will give you the shape that you want, which you can then decorate with ease. Prices of the cutters start at £1.58.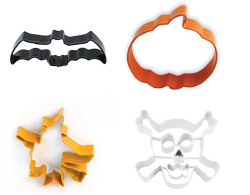 Turn your Gingerbread Men into Gingerdead Men with this spooky and kooky cookie cutter. The frighteningly fun cookie cutter creates delicious gingerbread skeletons for all to enjoy. No doubt about it, they will taste bone-chillingly good! Only costing £6.50, you won't want to miss out.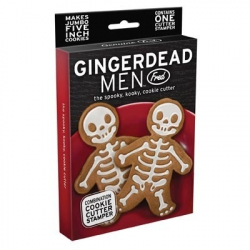 If muffins are on the menu then how about adding a Halloween twist to them with these muffin cases? Offering Halloween's most iconic colours, black and orange, your muffins will look that little bit more "Halloween-y." Cases cost £2.75.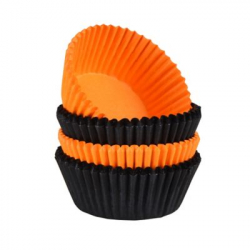 Chill your beverages to the bone with the Bone Chillers Ice Cub Tray. You'll be able to create an icy array of skulls and crossbones that will keep the drinks as cold as a Halloween night. At only £6.50, don't be bone idol and pass it up, get it now!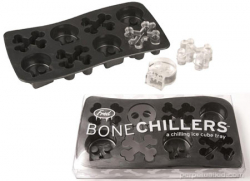 If you like your ice to have a bit more… Brains, then the Brain Freeze Ice Cube Tray is for you. Give guests something to giggle about as they see a floating brain in their drink. It won't taste of brain of course, but it will help keep your drink cool. Also costing £6.50, you would be pretty brainless not to get it.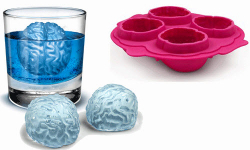 If you're looking for advice, you can come in to The Kitchen Shop where the friendly staff can give you hints and tips on how to make really scary treats for their Halloween parties. Like eyeball cakes made in cake pop molds!
If you want this Halloween to be a memorable one, visit The Kitchen Shop on Market Street in Lichfield today!