Spooky Halloween Treats this Half Term
Thursday 24th October - Saturday 2nd November 
Kicking off Halloween in style take your pick from 5 different experiences at Screamfest at the National Adventure Farm this October and November. This event is not on every day please check before booking.
Saturday 26th October - Sunday 3rd November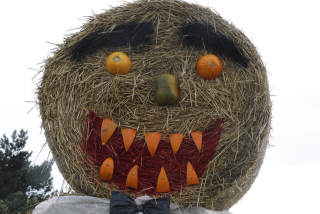 Pumkpkin Fest at Manor Farm Fruits is not to be missed, with some added surprises!
Saturday 26th October - Friday 1st November
You can also enjoy a PumpkinFest at Bradshaw's Farm Shop & Cafe, booking essential for this one. Kicking off on Saturday 26th October.
Monday 28th October - Friday 1st November
JC Academy are hosting their Spooktacular Kids Club for half term book your child's place to avoid disappointment. 
Monday 28th October
Pizza Making for Kids
Something a little different for half term. Why not let your kids loose in someone else's kitchen with the help of Hunnypot Cottage booking essential.
Tuesday 29th October
Halloween Quiz
At last I hear you cry something for the adults! Grab your friends and take part in this Halloween themed quiz at the Brewhouse & Kitchen. £50 prize money.
Wednesday 30th - Thursday 31st October
Trick or Treat Family Tours
Children and their families will hear ghost stories and knock on prearranged doors across the city centre for either a trick or treat. Book your places at the Lichfield Visitor Information desk at St Mary's in Market Square.
Wednesday 30th October
Halloween Fun Day
The Lichfield Garden Centre invite you to meet Steve & his creepy, crawly roadshow this Halloween.
Thursday 31st October
Baby Disco Halloween Spooktacular
Lichfield Garrick invites parents, babies and young children aged 1-3 to have fun in a safe, welcoming and enjoyable environment! Booking essential.
Adults only
Halloween Flash Day
Project Zero are inviting you to celebrate Halloween with their 'Flash' Day, lots of awesome designs to choose from.! Booking essential.