Record sales for Lichfield's auctioneer
The Lichfield family firm has revolutionised its business due to coronavirus in order to operate safely.
Sales at The Lichfield Auction Centre now take place behind closed doors due to COVID-19 and the latest online-only auctions turned out to be its most successful to date.
The Fine Arts & Specialist Sale achieved a 91.5 per cent selling rate with 2,726 registered online bidders.
Highlights included the Peter McAleese SAS medals collection selling for £25,000 and a stunning sapphire necklet  which fetched £32,000.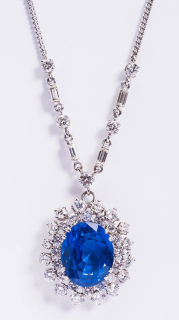 The Michael Gilbery Collection of paintings and sketches exceeded £35,000 with a self-portrait of the artist making £10,700.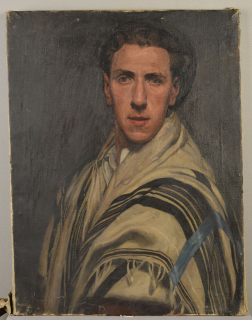 "There were terrific results in all categories, from jewellery, watches and silver to stamps, comics, cameras and whisky," said auctioneer Richard Winterton.
"Hot on the heels of the Fine Art came our Three Day Sale on May 19-21, again held entirely behind closed doors and with strict social distancing measures in place.
"With 1,349 lots entered and 1,301 sold, a 96.4 per cent selling rate was achieved with an average price of £116 per lot.
"All the hard work and meticulous planning paid off as we smashed our Three Day Sale record, breaking the £150,000 bracket and attracting 2,742 bidders from around the world."
Highlights included a collection of military watches fetching £2,000, antique and modern jewellery, pictures, ceramics, glass, militaria and sports memorabilia.
A stamps section totalled £4,000, a superb collection of cigarette cards and trade cards fetched £3,500 and a specialist technology section featuring music studio and multimedia equipment made £7,200.
"We also saw the strongest demand for 'brown furniture' we've seen for a number of years," added Richard.
"Our new contactless collections by appointment only have also worked very successfully.
"We have evolved to operate totally differently compared to the start of the year yet our results are better than ever.
"Now we are looking forward to a completely new sales timetable as we continue to take every precaution to keep everyone safe while offering a valuable service to new and existing clients."
New online-only Antiques & Home Sales begin on Monday, June 15, with another on Monday, June 22, starting at 10am both days.
Find out more on their next online sale here.