Please Don't Cash In Your ISA Without Getting Financial Advice
ISAs or to use the full name, Individual Savings Accounts, have been around for 20 years.  So, there is a fair chance you could have one or more ISA accounts, especially if you are used to shopping around for good deals and understand the great tax benefits ISAs offer.  However, if you are thinking about moving your savings from an existing ISA to another, please get financial advice first and don't just cash in your ISA.
The main reason for saying get financial advice first, is that if you cash in your ISA you will only be able to reinvest £20,000 maximum in your new ISA.  So, if your ISA is worth more than £20,000 you won't get the tax benefits on anything over this.
Here's another couple of reasons for getting financial advice before you cash in an ISA.  First, you need to understand that there are different kinds of ISA which may or may not be suited to your needs and secondly, using a firm of financial advisers such as ourselves, will give you access to many more ISAs than you will find on the high street.  ISAs which may have a better rate of return or lower charges.
Over the past 20 years billions of pounds have been invested in ISAs because they are a very tax efficient way of saving, which is especially important when interest rates are so low.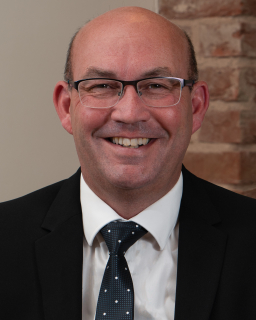 Our team of Financial Advisors are here to help you make your money work as hard as possible for you. There are many things to consider when investing your money, and an ISA may or may not be the best option for you.  You will only know whether it is or not if you take financial advice that considers your circumstances and your plans.
The value of pensions and investments and the income they produce can fall as well as rise. You may get back less than you invested.
Investors do not pay any personal tax on income or gains, but ISAs do pay unrecoverable tax on income from stocks and shares received by the ISA managers.
Our offices are near Lichfield, and we work with clients throughout the country.  We would welcome the opportunity to talk to you about ISAs and tax efficient savings and any other aspect of financial planning.  Our first meeting is at our cost and we can meet with you at home or at our office. Please contact our Client Liaison Team on 01543 401029 for more information or to make an appointment with one of our Financial Advisers.
Photo: Karl Ottley Financial Advisor