Paws for a cause at local computer company
2nd July 2014
... Comments
---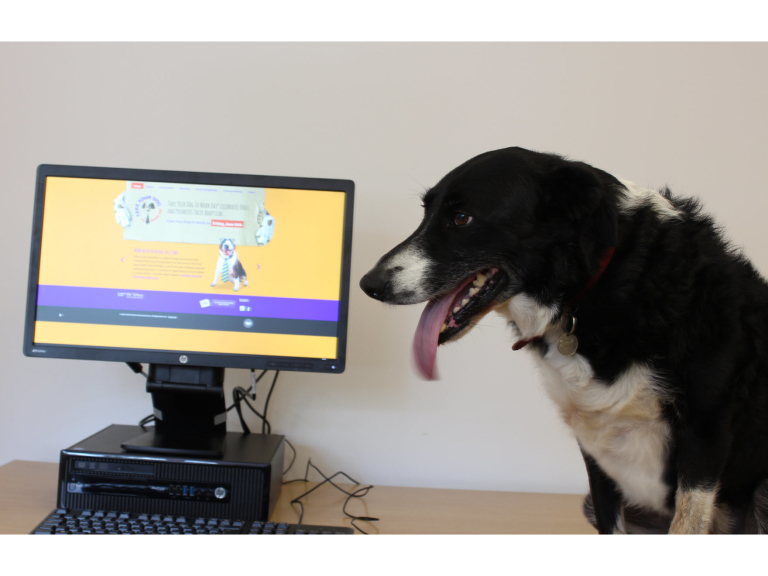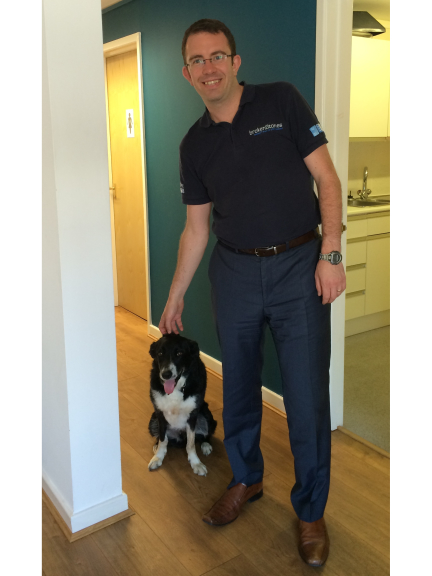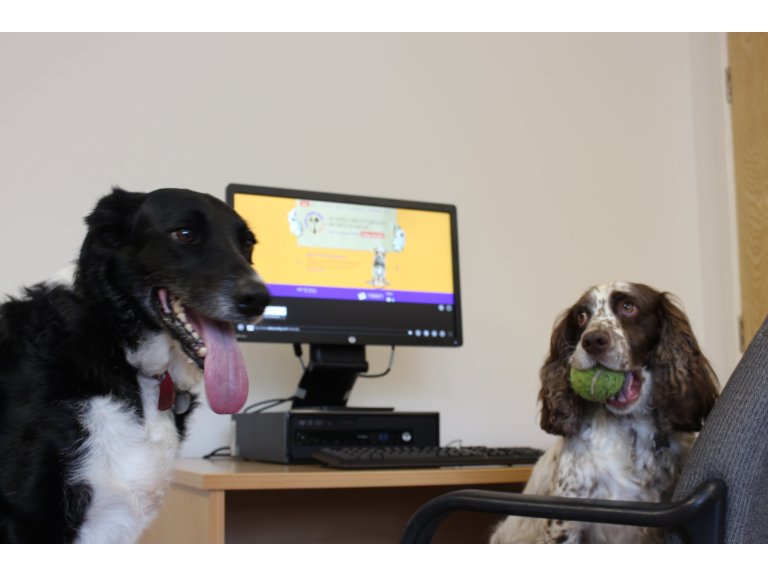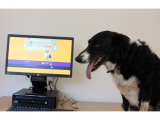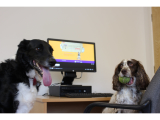 The staff at IT company, brokenStones hadn't gone barking mad, but were helping to raise money for three worthy dog charities (All Dogs Matter, Animal Asia and Pup Aid) by joining in this special UK awareness day.
The pet loving company already helps animals locally by having a corporate sponsorship at the Border Collie Trust in Colton, where it has sponsored elderly collie, Pepper, for the last 3 years, to help give dogs like her that are difficult to rehome, a 'home for life'.

To help raise more money and make a positive difference to the welfare of animals in the UK and abroad, employees at brokenStones each paid £5 to bring their dog into work with them – and the company agreed to match the total value of the donations to increase the amount raised.

The position of Top Dog at brokenStones is already taken by 6 year old border collie, Donald. Donald is a regular visitor to brokenStones head office, going into work most days with his dad, Managing Director Chris Blunt. Donald's photograph even appears on some of the company's promotional material, including its business cards and mousemats. He enjoys a dogs life with his own comfy office bed, and likes to keep a watchful eye on day-to-day activities (especially any that involve food!) and greet visitors to the building with his very waggy tail.

Chris Blunt says, "We were all excited about bringing our dogs into work on Friday, and Donald enjoyed having some canine companions around the place - as all work and no play can give Donald a dull day."

For more information about brokenStones, visit www.brokenstones.co.uk or call 01543 401355.
Photographs attached of: 
MD of brokenStones Chris Blunt with his dog, Donald
6 year old border collie Donald and  6 year old working cocker spaniel Willow.