New valuers boost jewellery team at Richard Winterton Auctioneers
RICHARD Winterton Auctioneers has announced new appointments to the family firm's jewellery department.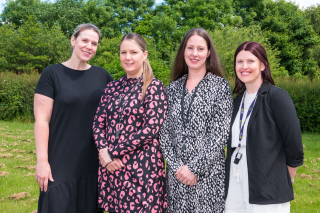 Gemologists and jewellery specialists Georgina Southam MIRV FGA DGA BA(Hons) and Emma Testill FGA DGA Cert GA CPAA join Lisa Spence, Natalie Brandon and Louise Ludlam-Snook as valuers at The Lichfield Auction Centre and Tamworth Auction Rooms.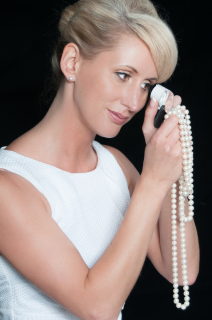 The company is also proud to continue its association with independent jewellery valuer Heather Callaway FGA DGA FIRV AMAE, who has just been appointed chairman of The National Association of Jewellers, of which Richard Winterton Auctioneers is an associate member.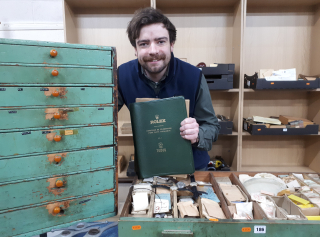 Together with watch specialist Ben Winterton, the expanded team forms a strong knowledge base to cater for increased business in the jewellery field, said auctioneer Richard Winterton.
"They have already been busily unlocking the mysteries of all types of jewellery, watches, gemstones, gold, silver, platinum and other precious metals," Richard added.
"The beauty of auction is the ability to present items to hundreds of interested buyers all at once, maximising the potential for the best possible price.
"This combines with strong results from our busy schedule of regular sales, providing a quick turnaround from valuation to auction, should the client wish.
"So if you're wondering about a watch or baffled by a bracelet, come and see us – that piece languishing in a drawer could turn out to be a real treasure!"
Valuers were 'treading the boards' recently, with a special valuation event at the Lichfield Garrick to support the theatre's charity.
Regular, free 'pop-up' jewellery, watch, gold and silver events are also planned in conjunction with the firm's weekly in-house valuations.
The team will be at The Trinity Centre in Sutton Coldfield on Mondays from 9.30am-11.30am, starting Monday, July 4.
Free valuations continue at The Hub at St Mary's in Lichfield city centre every Tuesday from 9.30am-11am.
People can drop in for jewellery valuation at the Tamworth Auction Rooms on Wednesdays from 9.30am-4pm.
And valuation appointments at The Lichfield Auction Centre at Fradley Park can be booked between 9.30am and 4pm on Thursdays.
Call 01543 406124 or email office@richardwinterton.co.uk.
Follow this link to view the firm's range of options for free valuations.