Meet the rest of the team from Pauline Quirke Academy
Meet Sarah Carter: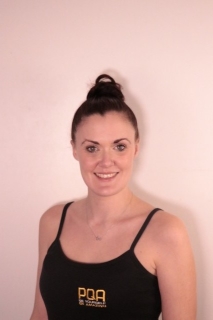 Sarah has been performing since she was 5 with early training in Tap, Ballet and Stage dance. Sarah then continued to gain many years experience in Musical Theatre performing in a variety of productions, directing and choreographing shows.
Sarah gained a BA Hons degree in Drama and Performance from The University of Wolverhampton, specialising in Physical Theatre, and Drama Teaching and now has over 10 years teaching experience. Her credits include Production Manager for the esteemed Miss Earth Girls UK Grand Finals, Jesus Christ Superstar and the Rocky Horror Show (tour).
Sarah has also worked professionally in TV and film, represented by Mad Dog Casting.
Sarah has worked for several highly established theatre schools in the Midlands but looks forward to working alongside such a profession team at PQA Lichfield. 
Meet Rich Howell: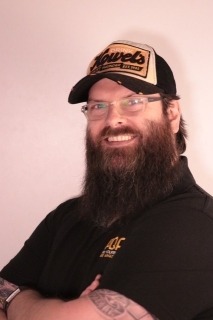 Richard Howell studied Performing Arts before going to university where he achieved a BA Hons in Theatre and Media Drama at the University of Glamorgan and The Royal Welsh College of Music and Drama.
He soon after toured with Ugly Theatre company to the Edinburgh fringe festival with productions of Leopard 223, A Night at the Grand Guignol and Julia Pascal's The Dybbuk and later performed in the world premiere of 'Laughing Anne' by Joseph Conrad in Lubbock, Texas.
Rich is the Director of CUE Theatre, an independent TIE Company and also works for Better Feeling Films, a Birmingham based production company. More recently he has become the Owner and director of Howellcom Productions. With Over 10 years teaching and lecturing experience in Media, TV and Film Production and Drama Rich is the perfect addition to the team in TV & Film. 
Meet Polly Keay: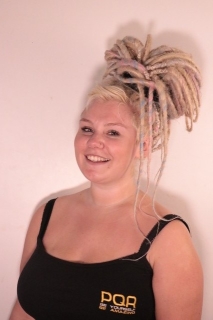 Polly's interest in theatre started in primary school watching Cats at the Regent Theatre. Since then she has trained in Drama achieving First Class Honours in Acting and Theatre Arts, including modules in clowning and physical theatre.
Her experience includes a range of acting styles; musical theatre, drama, documentary, verbatim theatre and cabaret. However Polly has a strong background in education and Shakespeare.
'I love studying, directing and performing any Shakespeare piece, finding fresh and new ways to perform his characters and scenes!'
Meet Daniel: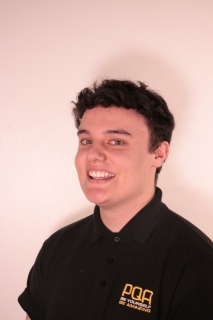 Daniel is our Teaching Assistant for Musical Theatre and specialises in all things Music. Singing in Emmanuel choir and playing numerous instruments Daniels talents have often taken him to perform in other countries and have now lead him into teaching.
Alongside PQA Lichfield Daniel teaches music lessons and has quite the list of acting credits within the West Midlands, from Victorian theatre to Phantom of the Opera. 
Meet Joel: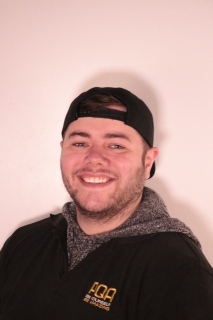 Joel has already worked as a videographer, Editor, photographer and runner for many Film and TV projects around the West Midlands.
Joel has a Btec in Creative Media, Foundation degree in Film & TV production, and has graduated Staffordshire University from Film and Television production technology.
With such a broad knowledge at such a young age we are confident Joel will be the perfect addition to the PQA team. 
Meet Rebekah: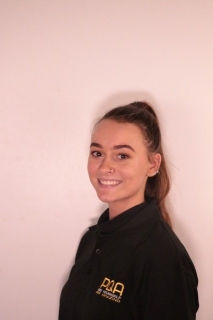 Hi, I'm Rebekah and I am a Teaching Assistant in Green group!
I am currently studying at the University of Wolverhampton for my BA(Hons) in Drama but have worked as a teaching assistant and Teacher within secondary schools. I am very excited to be working with PQA Lichfield and look forward to passing on my knowledge to the students, seeing them grow in confidence and understanding. Personal credits include; Alice (Alice in Wonderland, Cirque 0'44), Godda (Wild Edric) Hermione (A Winters Tale, Mountview) 
Meet Liam: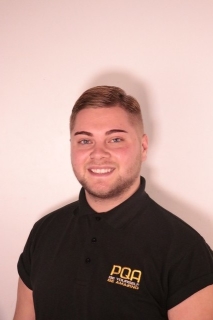 Hi, I'm Liam and I am a Teaching Assistant in Comedy and Drama.
I have a Diploma in Musical Theatre and a BA in Applied Theatre from Birmingham City University: School of Acting. I had great opportunities while studying to work and perform with a rage of different people and diverse audiences. From working in SEN schools to performing and creating work with elderly people. I am always looking for new opportunities to use my performing arts skills to teach and entertain within the near and wider community.
To find out more, how this fantastic team from the Pauline Quirke Academy can help your child gain confidence and life skills phone Phebe on 01543 651890.