Make your house a home with a new improvement project
During Covid hardly anyone wanted to move house, and so we sat at home thinking about the projects we would love to get cracking with.
There was a huge rise in home renovations and improvements during the pandemic – from new kitchens and bathrooms to an extension, conservatory or orangery. With little else to spend our money on, improving the look and comfort of our homes seemed like the perfect idea.
According to Property Reporter magazine, this trend is set to continue. According to the magazine, 2022 is set to be a record year with 66% of homeowners admitting there are home improvements they would like to start. It seems the most popular changes are set to be cosmetic, such as new paint and carpets. Luckily Lichfield house owners have some great local businesses to call on.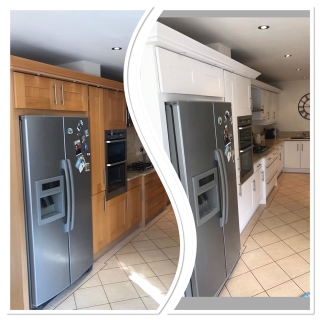 Shades Decorators & Spray Finishes is a team of professional painters and decorators, who specialise in the exterior and interior of domestic homes. Their services include spray finishing to kitchens and wardrobes, staining, varnishing and masonry. Fully qualified and insured, the team believe if a job needs doing, it needs to be done right!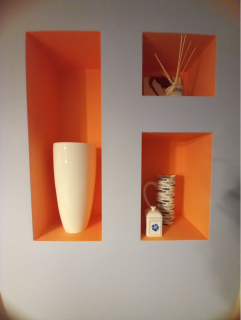 Or invite Ian Thomas & Daughter into your home to put a twist on your decorating specialising in wallpapering and paint finishes to set off your decor.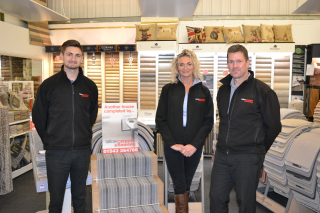 For all your flooring and carpet needs why not visit Tatlow Carpets Ltd, which is celebrating its 50th anniversary this year. Established in 1972, this family-run business has an excellent reputation for providing quality carpets, rugs and flooring in homes and businesses throughout Lichfield. The knowledgeable and friendly team pride themselves on their exceptional level of customer service, and no-obligation advice.
The second most popular home improvement for 2022 is set to be kitchen renovation, with 34% having this on their wish list. Often this is one of the most expensive and complex rooms to renovate, and so you will want to employ the services of a professional and trustworthy tradesman. Luckily, yet again, we are well catered for in the Lichfield area.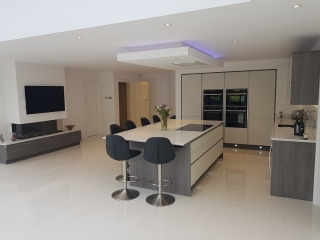 Lichfield Kitchens & Bathrooms based on Britannia Enterprise Park, is an independent company that has been designing and installing quality kitchens in Lichfield for over 30 years. They offer bespoke custom-made units, an infinite choice of styles and finishes, first-class customer service and full project management from start to finish.
Another independent kitchen designer and installer in Lichfield is Kitchenco Headed up by Rob and Jenny, this friendly team will strive to exceed your expectations in creating the right room to suit you and your lifestyle. They even have a handy local showroom where you can browse at your leisure and see what suits you and your home.
You may want to cut costs and have a go at a bit of DIY – but actually, this can cost more in the long run with paint splashed on carpets, and chipped tiles. If you want your home to have the right combination of comfort and class then it really does make sense to contact the experts.