Looking for people to put their 'Best Foot Forward' in support of local charity
The Lichfield charity is named after Alan "Stan" Bowley, a Staffordshire Police officer who died in 2011 from cancer but who had benefitted from CyberKnife therapy in Washington DC, USA, after a successful fundraising appeal.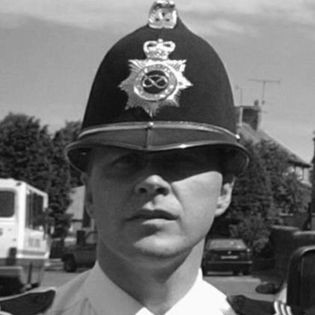 Now, to mark the tenth anniversary of his death, the charity is launching Best Foot Forward and inviting people to collectively as a group run, walk, cycle – or climb the stairs – 7088 miles (the distance of the return journey from Congleton, Cheshire, where Stan lived, and Washington DC, where he was treated) over 18 days.
Event Organiser Stuart Bravington, said already 45 people had signed up for the challenge, which will take place from March 31 to April 17. Between them, they have pledged to cover nearly a half of the total distance.
He's calling on local people to sign up and help the Trust in meeting its target.
"I'm hoping to walk or cycle every day for the 18 days of the challenge and would love others to join in," he said. "With charities unable to do their usual fundraising because of the pandemic, we were keen to do something and came up with this idea. We're hoping to have as many people take part and raise as much money as we can for the Trust."
Stan's brother Ian Bowley, who is a founding member and Trustee of the charity, said: "This is a great initiative organised by Stuart, Gary Williams and Darrell Smith. It will be a fitting tribute to my brother Stan, who worked tirelessly to raise funds for CyberKnife prior to his untimely passing.
"As an event-based charity, our fundraising has dropped by approximately 90% during the lockdown, so to have this opportunity in getting as many people involved as possible and also to raise the awareness of what CyberKnife can offer is fantastic, and the best bit about it, the event will be suitable for anyone, as you can either be an athlete or just clock the miles up by walking the dog or mowing the lawn."
To take part visit this link. where you can register, log your miles and donations.