LICHFIELD'S auction house has reported a record August.
Richard Winterton Auctioneers at The Lichfield Auction Centre, Fradley Park, said the month's weekly Antiques & Home Sales and special Single Owner Collection Fine Arts Sale saw 2,842 lots go under the hammer contested by 3,451 online bidders. The selling rate across the month was 88.2 per cent and average price per lot of £99.76 was achieved.
Two of the one-day auctions exceeded 900 lots – the largest at 964 lots saw seven hours of solid selling, hitting a top speed of 164 lots per hour.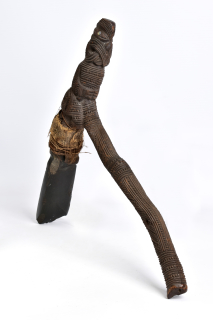 August sale highlights included a Māori adze making £4,000 and a 2.58ct diamond solitaire selling for £5,000.
'The Pink Dress', an original oil by the perennially popular Sherree Valentine Daines, sold for £3,000, a mid-20th century 9ct gold Rolex Royal Tudor was hotly contested by bidders to a hammer price of £1,500 and an early 20th century mahogany longcase clock fetched £1,250.
Auctioneer Richard Winterton said: "Through the hard times of covid we pulled out all the stops to adapt and evolve and I am delighted to say that we have continued to succeed and defy the odds, with record sales and a record number of house clearances too.
"We are quick and efficient selling but a huge amount of painstaking work goes on behind the scenes putting each and every sale together meticulously, whether it's a single lot from a jewellery valuation or an entire house clearance of items of all shapes and sizes.
"It has been another record-breaking month – and stay tuned as next week we have a big announcement…"
Specialist Heather Callaway will be back at The Hub at St Mary's in Lichfield city centre offering free valuations of jewellery and watches from 10am-4pm every Thursday, starting September 3.
And the next online-only sale from The Lichfield Auction Centre is Monday, September 7, starting 9.30am.
With more than 760 lots, the Antiques & Home Sale features a diverse array of lots ranging from vintage watches and sought-after ceramics to Roman artifacts and even a collection of sewing machines.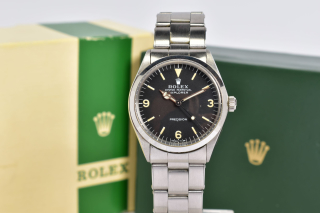 A rare 1971 Rolex Explorer automatic Precision wristwatch, 34mm, ref. 5500, is Est. at £3,000-£3,500 while a mid-1970s mark V 'television' variant of the classic Omega Speedmaster is valued at £1,500.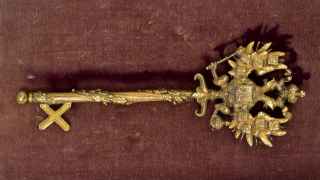 Other lots include a Russian ormolu chamberlain's key – a badge of office – dating to the reign of Alexander II (estimated at £2,500) and two early 19th century brass microscopes, worth up to £1,000 total.
There is a range of cameras and binoculars, mostly from the same collector, and nine lots of ancient Roman pottery and glass estimated to fetch in the region of £1,500.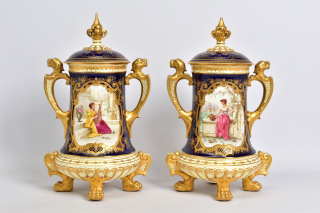 The ceramics section includes a pair of Coalport twin-handled urns and covers with handpainted panels of maidens, which are expected to fetch £3,000, and a Royal Doulton prestige porcelain figure of Princess Badoura, estimated at £2,000.
The collection of sewing machines across 13 lots, the majority from a single owner collector, includes mixture of late Victorian and early 20th century British and American examples.