Lichfield performers are set to follow their dreams in the Lichfield Garrick's second Community Musical
23rd June 2017
... Comments
---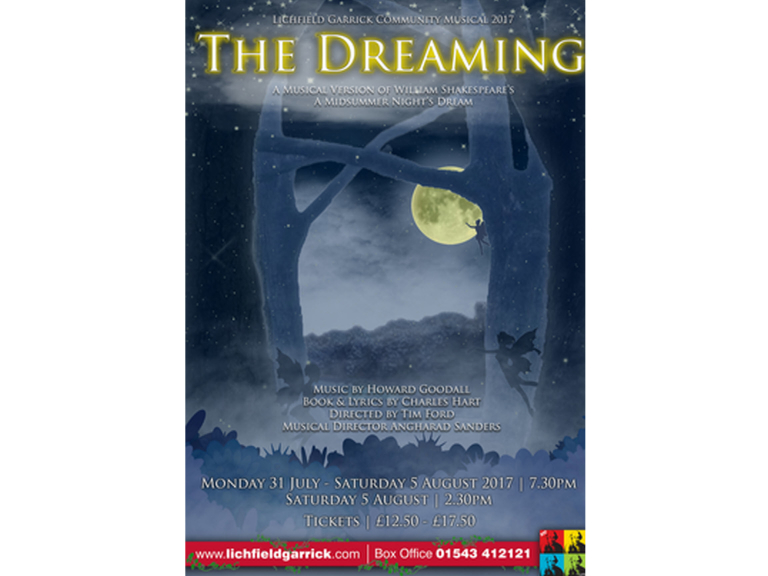 The Dreaming
is the second Community Musical produced by the theatre, following on from the success of 2016's production, The Hired Man at the
Lichfield Garrick
.
Over 70  talented local performers from across Staffordshire, the West Midlands and beyond are now deep in rehearsals including several cast and crew members representing Lichfield and the surrounding district.
Lucy Mills (16) from Lichfield who plays a Woodlander and a Waltzer in the show said: "I worked behind the scenes as the makeup/mud girl for The Hired Man and saw how amazing and successful the show was. This gave me the confidence to take part in the Lichfield Garrick's Acting Youth Theatre's production of Cymbeline and once The Dreaming was announced, I really wanted to be involved in this as well. Acting has always been a hobby which I thoroughly enjoy and hope to continue with."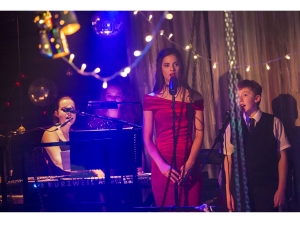 Directed by the theatre's Artistic Director, Tim Ford, The Dreaming incorporates cast and crew members from all aspects of the local community who are offering their expertise in making this production including West End and Broadway musical director, Angharad Sanders, and co-director Craig Sanders, who directed Crimes Against Christmas at the theatre last December.
Matthew Bishop (16) from Burntwood who plays a Boy Woodlander in the show added: "I love the opportunity to work alongside professionals who can help amateur actors discover their skills and to create an amazing piece of theatre for the audience to enjoy. I'm a massive fan of musicals, I know more than 30 off by heart and The Dreaming is one of my personal favourites. It's going to be so much fun performing at the Garrick."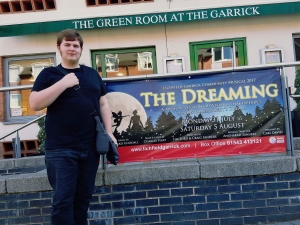 With music by Howard Goodall, the composer of such well-known theme tunes as The Vicar of Dibley and Blackadder, and lyrics by Charles Hart (The Phantom of the Opera), The Dreaming was originally commissioned by the National Youth Music Theatre in 2001 to rave reviews. The show has a distinctly spooky edge, mixed with superb comedy and of course as you would expect from Howard Goodall some glorious tunes. It's a time for dreamers....
The Dreaming is playing at the Lichfield Garrick from Monday 31 July to Saturday 5 August with a variety of evening and matinee performances. Tickets start from £12.50 and can be booked by calling the Lichfield Garrick Box Office on 01543 412121.