Lichfield on Pokémon trainers' map as treasure trove of rare and collectable trading cards goes to auction
Richard Winterton Auctioneers is running a timed online auction of Pokémon collectables until midday BST on Wednesday, May 19.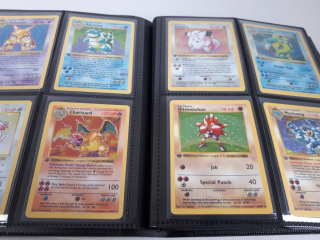 The sale features some of the world's most sought-after Pokémon trading cards, including a complete first edition Base Set which is anticipated to fetch a figure in the region of £25,000.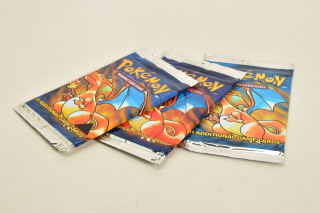 Other rarities include a sealed 'black triangle' error printed booster pack – estimated to sell for thousands of pounds – and international cards including a first edition Chinese Charizard and the complete Pikachu world collection.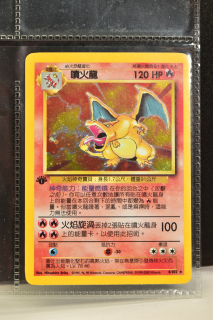 There are also complete Pokémon sets of Jungle, Fossil, Team Rocket, Base Set and Base Set 2 plus first edition cards in excellent condition.
The online catalogue can be viewed now via this link. "From beginnings, incredibly, 25 years ago as a simple trading card game, Pokémon has evolved into a serious collector's business," said auctioneer Richard Winterton.
"We have organised another timed auction to enable bidders from all across the globe to take part and, with an online catalogue boosted by more than 800 pictures, everyone can view and bid from the comfort of their home, garden or training zone!"
Based at The Lichfield Auction Centre, Richard Winterton Auctioneers holds regular online sales of Pokémon.
A special timed auction to celebrate the 25th anniversary of Pokémon realised in excess of £100,000 and a sale in July 2020 saw an original first edition Base Set go under the hammer for £25,000 to a buyer in China.
"It's amazing how many enquiries we now have about Pokémon and it's fun to help people discover if they have a real hidden treasure," Mr Winterton said.
"One such example is the 'black triangle' booster pack included as Lot 33 in this sale.
"Our specialists uncovered it in a mixed collection of various Pokémon cards."
Toy consultant Jon Price explained: "This particular packaging was originally printed for first edition cards but apparently they printed too many and there weren't enough cards.
"So some of the standard cards went on to be sealed in first edition packaging, with a black triangle to hide the logo.
"It's an unusual error on a packet but it makes a massive difference – in this instance the error pack, with two other ordinary Base Set booster packs, all in very good condition, are estimated at £3,500-£5,000."
Mr Winterton added: "Pokémon is the ultimate modern collectable and people will invest thousands of pounds to secure that special card.
"Our specialist sales have certainly put Lichfield on the Pokémon trainer's map!"
For free valuations and advice regarding Pokémon, email Jon Price at jon@richardwinterton.co.uk.
For auction enquiries, bid registration and to book in-person valuations for toys and collectables as well as pictures, antiques, silver, jewellery and watches, call 01543 251081 or email office@richardwinterton.co.uk.
In-person valuations at The Lichfield Auction Centre are strictly by appointment only from 9.30am-4pm on Thursdays. Visit www.richardwinterton.co.uk.
PICTURE CAPTIONS: 
This complete first edition Pokémon Base Set is estimated to sell for somewhere in the region of £25,000. 
Specialists at Richard Winterton Auctioneers identified this rare 'black triangle' error booster pack. 
International cards including this first edition Chinese Charizard are expected to sell for thousands of pounds. 
The perennially popular Pikachu is the focus of this complete world collection.