Kickstart the Year with These Brilliant Shows at the Garrick
Take a look at what's on throughout January at the Lichfield Garrick.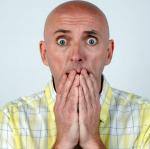 Lee's new tour 'Comedy Show No.9' begins this year kicking off the tour here at the Lichfield Garrick!
After earning his spurs on the UK comedy circuit Lee became the warm-up man for many TV shows including Have I Got News For You. Now he's on the road bringing a string of hilarious shows across the country.
Expect funny stories, quality gags and side-splitting observations. Make sure not to miss out and bring the new year in with a good laugh!
See Lee on Friday 13th January. Tickets are £18.50. 
The Simon and Garfunkel Story - 50th Anniversary Tour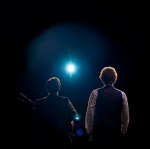 Has it really been 50 years since the most successful Folk/Rock Duo of all time recorded their first no 1 hit single 'The Sound of Silence'?
Following it's West End success at the 'Leicester Square Theatre', London, 'The Simon and Garfunkel Story' is currently the biggest and the most successful No 1 International touring theatre show celebrating the lives and career of Folk/Rock sensation Simon and Garfunkel.
Using a huge projection screen, the show features 1960's photos and film footage whilst a full live band perform all their hits including 'Mrs Robinson', 'Cecilia', 'Bridge Over Troubled Water', 'Homeward Bound', 'Sound of Silence' and many more!
With every performance creating a standing ovation, this is an evening not to be missed!
See the show on Saturday 14th January. Tickets are £20.50. 
Basil & Co: The Comedy Dinner Show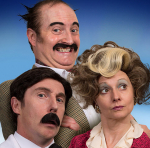 Check into Fawlty Towers for the most unforgettable dining experience of your life with your hosts Basil, Sybil and Manuel.
Everything that can go wrong, probably will – so expect an evening of madness and mayhem, and laugh out loud comedic mishaps from our hapless hotel owner and his Spanish waiter.
Combining original live interactive comedy at its very best all accompanied by delicious cuisine prepared by Lichfield's favourite chef, Simon Smith.
See the show from Thursday 19th January - Saturday 21st January. Tickets are £39; which includes a free course meal.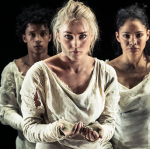 This show explores humanity's universal stories with an overarching tone that is both epic and poetic.
A carefully chosen Creative team each bring with them diverse world cultures and experience to the making of this piece.
ACE dance and music fuse traditional African and Caribbean dance aesthetic with contemporary techniques to create high quality innovative performance work, outreach and education programmes for adults and young people.
Experience this magnificent show on Friday 27th January. Tickets are £12 (standard); £10 (students); £6 (schools & groups of 5+).

Quill's repertoire includes many time-honoured classics, performed with energy and enthusiasm, blended perfectly with their original material.
A stunning entertaining stage show, equal to any world class act! Quill has developed a unique musical style that has captured many varied influences, playing Celtic folk hued Fleetwood Mac-ish rock before the Corrs were invented.
The artistry of guitar and violin harmonies is complimented by five vocal harmonies producing an exciting dynamic sound.
Experience Quill in concert on Saturday 28th January. Tickets are £21. 
Tickets can be bought by calling the Lichfield Garrick's Box Office on 01543 412121. Enquiries about shows can be made through the Box Office.