Keeping you moving on Lichfield's roads
Some of us love our cars and have names for them, while others hardly ever take them out of the garage.
However, one thing we all have in common is that we rely on our cars to get us from A to B. We don't usually think that cars play an important part in our lives - but they are often key to maintaining relationships with family and friends and help get us to work and back. They are also the engine that powers a lot of the joy in our lives by taking us on holiday and endless days out.
Our cars give us freedoms that previous generations couldn't even dream about.
Unfortunately, there are also a few drawbacks to car ownership like traffic jams, parking pains, exposure to crime, and of course the high cost of buying and keeping them on the road. Whether you treat your four-wheeled friend like a garage queen or a tired old workhorse it pays to keep on top of maintenance, servicing and its general condition. This should pay you back later on with fewer nasty surprises at the garage and higher resale values.
Here we take a look at some great local independent businesses that can take care of your motoring needs.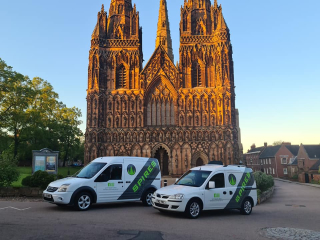 If you want to get your car looking clean and fresh then look no further than Spires Valeting. Specialists in mobile car valeting in Lichfield, they offer a fantastic service from start to finish that will ensure your vehicle shines. They provide a complete service covering the interior and exterior, as well as more specialist care such as headlight regeneration and paint correction.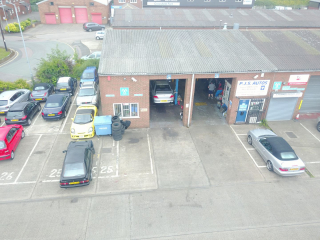 For when you need a service, repair or MOT test why not try PJS Autos? Working from their fully equipped premises in Crossfield Road, Lichfield, their highly skilled team provides a wide range of quality services including motorbike and car MOT testing, air conditioning services and replacement tyres, batteries and exhausts. They are friendly and helpful, while promising no hidden charges.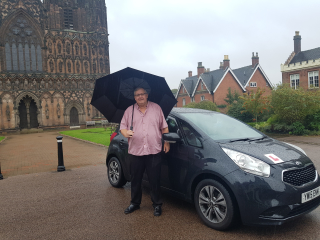 Of course, there's little point in owning and servicing a car if you don't know how to drive. Here's where Andy's Driving School in Lichfield comes in handy. Owner Andy Wall teaches learners of all ages and recognises that people will learn quicker if they're relaxed and enjoying their lessons. It's not surprising that he is proud of his high pass rate.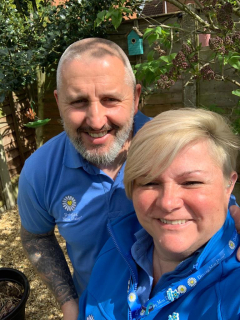 Let's not forget this lovely titled business - Driving Miss Daisy. In April this year, Leigh and Mark Coady bought a Driving Miss Daisy franchise to provide a fantastic service to senior citizens, families and vulnerable people throughout Lichfield and Staffordshire. They help people with mobility issues who need to get to appointments, and run children to and from after-school classes. They tailor your journey to meet your exact requirements, with as little or as much support as you need.
So, if you need to get out on the road, and are looking for a business that can get you there as quick as greased lightning, don't exhaust yourself with your search - Lichfield has this one covered.