It's all About Baking in Lichfield!
The Great British Bake Off is soon to be back on TV and as always it inspires the national to get in the kitchen to bake.
As someone who watches Great British Bake Off, on numerous occasions I have been inspired and fancied myself a baker. It's hard not to be when you see the amazing bakes they come up with up.
So if you're like me and want to give baking a go, where's the best place in Lichfield to get the right tools for the job?
The Kitchen Shop in Lichfield is home to a whole range of useful and innovative cookware, so it's the perfect place to go if you want to start your cooking journey.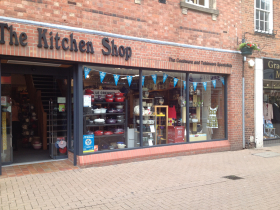 As an award winning specialist cookware and tableware shop, The Kitchen Shop is home to all the latest kitchen gadgets from the leading brands, such as Le Creuset, KitchenAid, Cuisinart UK, Denby, and many more.
Not only will you find top brand kitchenware, but you'll also find just about anything that a kitchen needs. From basic kitchen essentials like cutlery to innovative kitchen gadgets for the more experienced chefs, The Kitchen Shop has everything!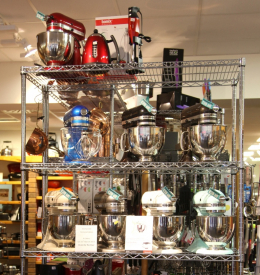 And if you're ever unsure of what it is you need, just ask the friendly staff and they'll offer their expert advice. With help from The Kitchen Shop, you'll soon become a fine baker.
Visit them on Market Street in Lichfield City Centre.
If baking isn't really your thing but you're in need of a baker who can do wonders with cakes, then you need to speak to Kathryn from Kathryn's Homemade Cakes.
Bringing artistic talents to baking, Kathryn can bake any cake for any occasion. Whether it's for a child's birthday, an engagement, a Christening, a retirement party and anything you can think of.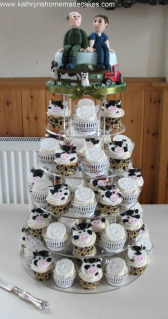 Kathryn has lots of experience in baking so she can not only create cakes that could easily be classed as works of art, but they're also packed full of flavours.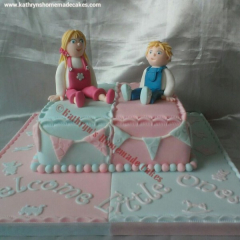 No matter what kind of cake you require, Kathryn will make it for you. Call her on 01543 406124.
The highly anticipated Lichfield Food Festival is just around the corner and promises to be an amazing weekend for people who love to cook, or those who just love to eat food.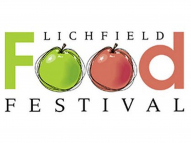 The streets of Lichfield will be packed with stalls as all that's great about food and drink is celebrated throughout the city.
There's plenty to look forward to, including cooking demonstrations from former Bake Off contestants Howard Middleton and Ali Imdad.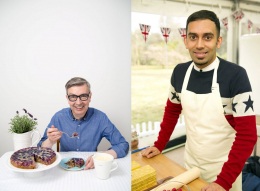 Your baking skills can be tested with Lichfield's very own 'Birthday Bake Off', as home bakers are encouraged to enter their cakes, with festival goers able to vote for their favourites.
The Kitchen Shop will also be giving cooking demonstrations, so be sure not to miss them!
So whether you enjoy baking or just like eating cakes, in Lichfield you can enjoy both!