How Will You Pay For Your Care In Later Life?
Hopefully, paying for long term care in your old age is a long way off.  Or, like many families you may have an older family member that needs care now. Whichever scenario applies to you, the cost of a single room in a nursing home costs on average over £800* per week.  That's around £41,600 per year.
So, you need to plan ahead.  Our Financial Advisers can help you generate a secure income for your own care in the future.  They can also give advice if you have a more urgent requirement to fund long term care.
At Four Oaks Financial Services we have expert Financial Advisers who have gained the additional qualifications required to give advice on funding care.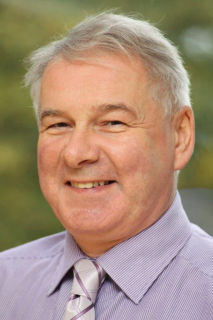 Ray Ceiarns - Financial Advisor Four Oaks Financial Services.
A Government policy paper on social care funding was promised more than two years ago and has still not been made public. So, we don't really know what the Government will be paying for in the future.  Currently the funding of adult social care broadly remains the responsibility of the individual. 
What makes planning for long term care really difficult is that typically you don't know what care you may need, when it may be needed, for how long and crucially, how much it will cost. 
However, there are steps you can take to plan for future care costs.  Our specially trained Financial Advisers have a great deal of experience and can recommend the care funding options available to you, in line with your overall financial goals and your specific circumstances.
At Four Oaks Financial Services, we specialise in Lifestyle Financial Planning. This approach looks at your whole life and considers your immediate and medium term needs, and your plans for the future. This can include planning to fund long term care. Financial Planning is not just about retirement! 
Our offices are near Lichfield, but we work with clients all across the Midlands region and can meet with you at home or for business clients at your premises. Contact our Client Liaison Team on 01543 401029 for more information or to make an appointment.
*Source Age UK. 9th December 2019.