Not many of us own horses, but for those that do, it can be highly rewarding, but it also comes with a lot of responsibility.
Caring for horses is not like caring for regular household pets like cats and dogs - mainly because horses are obviously a lot bigger, plus they can't really live in the house, can they?
There's only so much you can do for your horse alone, so when you require the help of Horse Veterinarian, where should you go?
Pool House Equine Clinic in Lichfield are a popular choice for horse care in the Midlands. Since being formed in 2005, they have gained an impressive 11,000 clients over the years.
The team at Pool House Equine Clinic are dedicated to ensuring the horses they treat are given the best treatment and care.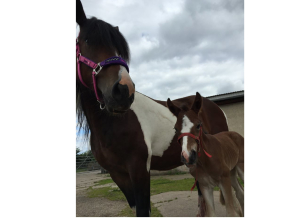 Horse owners who take their horse to the Equine Clinic will be rest assured that their horse is in the best possible care.
The nine vet equine team are passionate about providing a wide range of top quality care for your horse. Their expertise and extensive modern equipment enables them to provide digital radiography, gastroscopy, endoscopy, ultrasonography, advanced dentistry, surgery and much more to ensure your horse stays happy and healthy.
Pool House Equine Clinic is located at Crown Inn Farm in Fradley, near Lichfield, which boasts an impressive 12 acres of land. This means your horse will have plenty of room to roam around in a relaxed environment.
The Equine Clinic is also the biggest equine practice in the midlands, with approximately 14,500 visits are made every year.
For the best local equine clinic in Lichfield, visit Pool House Equine Clinic or give them a call on 01283 799700.