Happy New Year to you and your Garden!
The January Sales at Lichfield Garden Centre are now on! Here's what brilliant bargains are on offer...
- Half marked price on Christmas items, cottage garden perennials, herbs and selected shrubs.
- Selected Specimen Plants also reduced to clear
- Packets OF Spring Bulbs only £1 a pack
- 25% Off all Water Features (Solar Powered and Mains)
The Sale will run for the next couple of weeks - don't miss out!
Hedge your bets...
Winter is an ideal time to plant a hedge. Lichfield Garden Centre now have 'whips' of selected hedging plants available (these are basically young saplings measuring around 2ft tall with one main stem), which can be planted now as long as the ground is not frozen or waterlogged.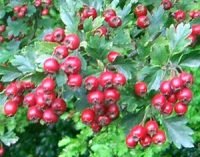 Create a natural hedge using a mix of Privet, Hawthorn Blackthorn, Beech in Green or Copper & Field Maple.
Plant around 1ft apart and watch them form a thick hedge with minimal effort.
Recommended is either digging a trench the whole length of the hedge and enriching with fertiliser like Bonemeal, or if you're only planting a few or filling in gaps, prepare each hole individually.

Feed the Birds
If you're in need of a new bird feeder, Lichfield Garden Centre have a wide range to offer.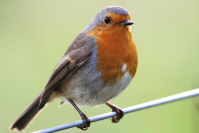 The more different types of feeder you have, the wider the range of birds that will come to feed.
If Squirrels are a problem, they also have squirrel-proof feeders (you can even feed them with their own special food, available now at the Garden Centre!)
Winter Shrubs
Your pots and borders don't have to be dull and lifeless through January and February. Why not plant some winter shrubs like Skimmia or Holly to give instant colour? These are tough evergreens which tolerate the cold weather well.
For bright flowers, Winter Jasmine is great to cover a trellis or wall in the winter. Combine them with other summer flowering climbers like Clematis for two hits of colour!
Get those greenhouses prepared!
January is traditionally the time of year to get your greenhouse ready for seed sowing and cuttings to be taken in February and March.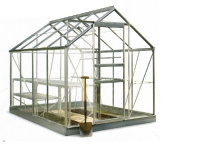 Remove any staging or shelving and clean thoroughly inside and out - use a good garden disenfectant to reduce pest problems later in the season.
Clean the glass well - this gives better light levels and stops any seedlings from getting drawn up and pale.
Insulate your greenhouse to reduce your heating bill - use some of our bubble wrap (sold by the metre) to keep your plants cosy.
January Jobs
You can start to sow seed (indoors) of some half-hardy annual plants like Geranium, Lobelia and Begonia now - these take longer to mature, so early sowing is essential.
Also sow Tomato seeds indoors this month. If you have the space (or a heated greenhouse), why not sow lettuce, spring onions or radish in large pots for an extra early crop.
Outside, you can dig over beds and borders, and add organic matter - either home-made compost, or well rotted manure to the soil to increase fertility this season - be sure to keep off the soil if wet though, as this can damage its structure.

For some quick colour, plant winter Pansies, ready potted Spring Bulbs (available later this month), or Primroses and Polyanthus for a bright show that will see you through to summer.
Coach Trips
Lichfield Garden Centre have launched the first selection of 2017 Days Away. As expected these are selling quickly, with lots being bought as Christmas Gifts!
Please do not leave it too late to book yourself on - the trip to Highclere Castle (Home of Downton Abbey) is already over half full!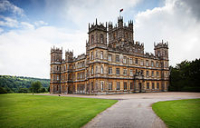 The first trip of the season is a new Highgrove Trip - for those who have been before, this is a different trip to usual.
If you've never been, make this your first!
It takes an alternative, slightly shorter route around the garden, so you can see winter shrubs, early bulbs and lots more. They then round off with lunch in nearby Tetbury - for full details, please see their  Coach Trips page.
All trips depart from the Garden Centre - leave your car in the car park for the day FREE!
If you are part of a local Garden Club, Women's Institute or other social group, why not come with them as a party.They can offer a discount when booking in larger groups. Speak to Byron for prices.
Reduced Winter Opening Hours
Please note that they have reduced opening times from January to Mid-March as follows:

Mondays - Closed
Tuesday-Saturday - 9am-4.30pm
Sundays 10am - 4.30pm