Happy New Year – Happy New Mortgage
We tend to arrange more mortgages at the start of the New Year than at any other time. Not quite sure why this is, maybe people are thinking of starting afresh and making changes in their lives.  Moving house or re-mortgaging are big decisions, getting financial advice can be invaluable.
Firstly, we offer a "whole of market" mortgage service.  This means we save you the time and hassle of contacting lenders yourself.  We can compare mortgages across a very wide range of lenders and find mortgages that are suitable for your individual needs.
Secondly, we can offer exclusive mortgage deals that are cheaper than you can get by going direct to the lender.  This is because we are part of the Quilter Financial Planning network. One of the largest networks of Financial Advisers in the UK. In November 2019 Quilter Financial Planning was voted number 1 in the FTAdviser Top 100 Advisers Ranking. So, you can be certain you are in safe hands when we are arranging your mortgage for you.
But what if you are not looking to move house?  We can still help you with your mortgage requirements.  For example, you might be coming to the end of your mortgage rate with your current lender.  You don't have to renew with them.  You can, but wouldn't it be better to see if you can get a more competitive deal?
We don't just work on mortgages for main residences, we can help you with buy-to-let mortgages and financial protection for all kinds of mortgages.  Did you know that buy-to-let properties won't automatically be inherited by your family on death?  The lender is well within their rights to ask for the mortgage to be repaid in full.  So, it would be well worth talking to one of our expert Mortgage & Protection Advisers to ensure you've got life insurance and other protection in place and you've planned for all eventualities.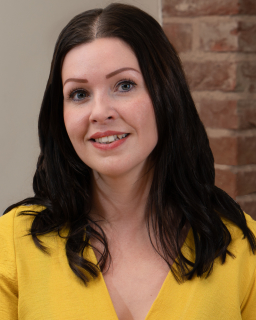 Our in-house mortgage support team work alongside our Financial Advisors, helping our clients with paperwork and chasing people like solicitors and surveyors to make sure you get your mortgage as quickly and smoothly as possible.
Think carefully before securing your debts against your home. Your home may be repossessed if you do not keep up repayments on your mortgage. 
The Financial Conduct Authority do not regulate buy-to-let mortgages 
We are a one stop shop for your mortgage and financial planning requirements. Our offices are near Lichfield, we've got on-site free parking and we would welcome the opportunity to talk to you.  The first meeting is at our cost and we can meet with you at home or at our office. Please contact our Client Liaison Team on 01543 401029 for more information or to make an appointment with one of our Financial Advisers.
Photo credit: Susie Leek - Mortgage Protection Advisor.