Fitness is for life, not just for the summer holidays
It happens every year without fail – as soon as the weather gets warmer there is an upsurge in gym attendance.
It could be that sudden realisation that we will soon be showing off our pasty white winter bodies on a hot sunny beach, and we really could do with a last-minute tune-up on the treadmill. However, we've become wiser in the last few years, and know that fitness is good for our mental health, just as much as it is for slimming down our waistline.
According to statistics, there is a 20%-30% lower risk of depression and feelings of distress for adults that participate in daily physical activity. People who exercise regularly have 1.5 fewer 'bad days' a month on average than those who don't exercise. The NHS says that the odds of getting depression for people managing 150 minutes of moderate to vigorous exercise a week is 22% lower than for those who don't.
These facts emphasise the benefits that a regular fitness programme can have, to not just our physical health, but also our mental health.  As luck would have it, here in Lichfield we have a wealth of independent businesses that can help both our brains and our bodies stay in good shape.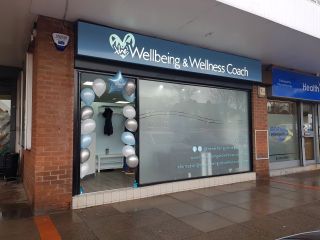 The Wellbeing & Wellness Coach based in Burntwood aims to improve physical and mental wellness. They do this by offering yoga, mindfulness and meditation, wellbeing coaching, workshops and special events. So, if you want to make a positive change to your life and improve your physical and mental wellbeing why not give them a call.   
According to Women's Health Magazine, yoga has many physical and mental benefits including building full-body strength, reducing stress, anxiety and depression and regulating our nervous system. A favourite with ladies in Lichfield is Kelsey Taylor Yoga, which focuses on yoga for every phase of a woman's life. Kelsey has a range of classes, courses, masterclasses and retreats, each one designed to support women in achieving a greater level of understanding of what is occurring within their bodies.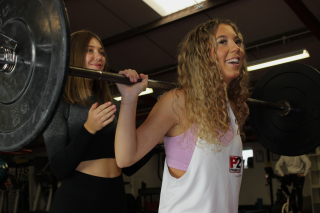 There are many gyms dotted around the city, and beyond, but The Phase2Gym aims to be a bit different. P2 puts a strong emphasis on enjoyment and the consistency of exercise, making sure the days of dreading going to the gym after work are firmly behind you. All the coaches understand the basic principle that nobody has ever stopped going to the gym because they enjoy it too much.
So, as we look forward to our much-needed chill out on a sunny beach, why not commit to putting in a solid plan for when you return. Instead of the boom and bust exercise routines of the past, let's find a wellbeing programme that can be enjoyed on a consistent basis. Something that will hone our minds, as well as our muscles.