Don't miss out on these great shows at the Lichfield Garrick
Coming soon at the Lichfield Garrick...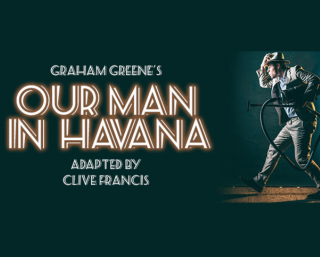 Cuba 1958. Meet Jim Wormold – a hapless vacuum cleaner salesman who gets sucked in to a dirty world of espionage and double agents when the chance of helping out MI6 with a job or two proves too good an offer to resist. And, quite frankly, he could do with cash to pay for his teenage daughter's ever increasing lifestyle.
Playing June 26th - 28th. Tickets priced at £21.50.
Winner of Best Performance and Best Show Birmingham Arts Fest 2016.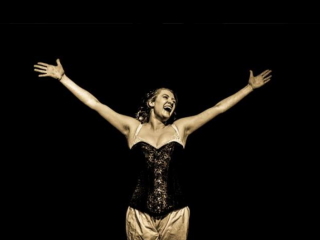 Fanny is rehearsing for her Drury Lane debut during the times of the infamous Contagious Diseases Acts of the 1860s. As she works on her songs with Arthur, her long-suffering pianist, it becomes apparent that things are not all as they seem. Fanny tells the funny and tragic story of her friend Elsie using music hall performance to spin her tale. A thought provoking, yet hugely entertaining mix of song and dialogue that both educates and inspires.
Playing 29th June. Tickets priced at £12.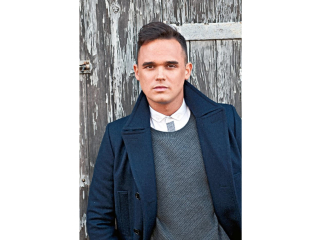 With over 3 million records sold and 4 UK number 1 singles, the first Pop Idol runner up will be performing some of his favourite songs in the special unplugged show!
Alongside his pop career Gareth has been seen on ITV1's Dancing on Ice and The Big Reunion 2014 for ITV. Gareth's theatre career has seen him play the role of Marius in the 25th anniversary tour of Les Misérables for Sir Cameron Mackintosh, in Loserville at West Yorkshire.
Playing 1st July. Tickets priced at £23.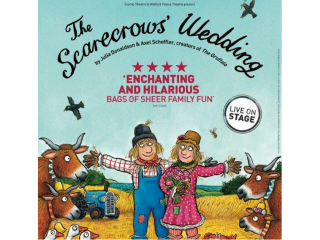 Betty O'Barley and Harry O'Hay are excellent scarecrows (they scare a lot of crows). Harry loves Betty, and Betty loves Harry, so they decide to get married and Harry sets off to search for their wedding day essentials including a dress of feathers, a bunch of flowers and a necklace made from shells.
However, when the farmer notices he is missing a scarecrow, he replaces Harry with the devilishly smooth but dangerous Reginald Rake. Dashing, daring and ever so cool, can Reginald persuade Betty that he is the scarecrow for her? Will Harry make it back in the nick of time before Reginald ruins their special day?
Playing 11th July. Tickets priced at £14.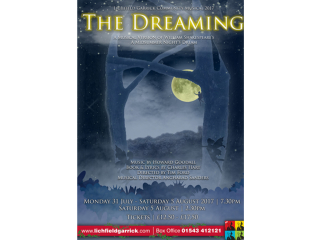 With music by Howard Goodall, the composer of such well-known theme tunes as The Vicar of Dibley and Blackadder, and lyrics by Charles Hart (The Phantom of the Opera), this fabulous show was originally commissioned by the the National Youth Music Theatre in 2001 to rave reviews.
The show has a distinctly spooky edge, mixed with superb comedy and of course as you would expect from Howard Goodall some glorious tunes.
Magic, mystery and hidden secrets are revealed in this production directed by Lichfield Garrick's Artistic Director Tim Ford. It's a time for dreamers....
Playing from 31st July - 5th August. Tickets priced at £12.50 - £17.50.
Tickets for all shows can be bought by calling the Garrick's Box Office on 01543 412121.