Discover Things You Didn't Know About Lichfield
8th September 2014
... Comments
---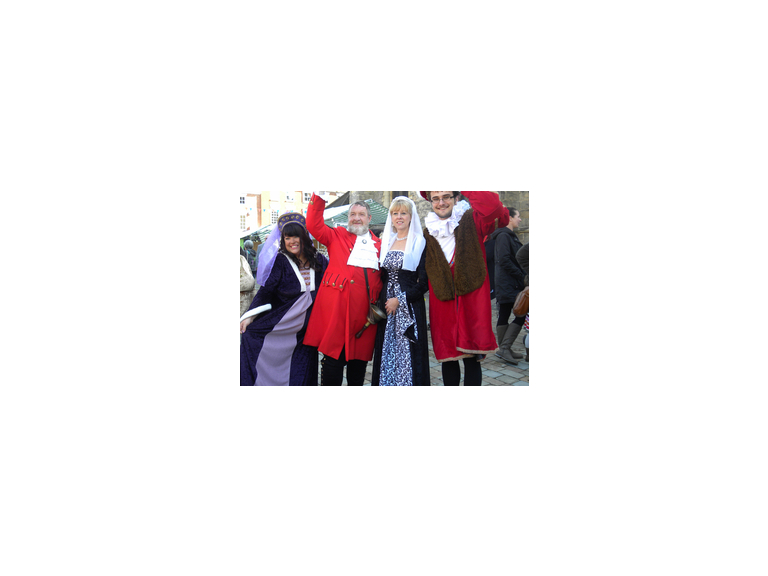 The Lichfield Heritage Weekend is an annual event that promises to interest history lovers and people of all ages.  
This year's theme of "Hidden Histories" is so exciting that many of Lichfield's heritage venues will be opening their doors for FREE! 
Cruck House on Stowe Street
St John's Hospital
17th century Dr Milley's Hospital (Saturday only)
Lichfield Record Office in Lichfield Library (Saturday only)
The City Cells in the Guildhall (Saturday only)
Lichfield Museum at St Mary's in the Market Square (Saturday only) 
Why not go along and explore these interesting buildings and discover Lichfield's hidden histories - you won't be disappointed and are sure to learn things you didn't already know. 
What activities are available? 
There are so many activities going on: 
Throughout the weekend costumed historical characters will be at Lichfield Museum telling visitors about their lives.  Children's craft sessions are also available.
Discover more about Lichfield's history on the Secret Gardens of Lichfield tour - this offers a relaxing stroll through the city's parks and secret gardens. Tickets are available to book now for only £1, which is a special price for the Heritage Weekend. To book, call Lichfield Tourist Information on 01543 256611.
Celebrate Dr Johnson's 305th birthday on Saturday at The Samuel Johnson Birthplace Museum on Market Street, from 10.30am to 4.30pm. The day includes the hidden history of the museum with trails, activities and a special display, plus a free slice of cake while stocks last.
Try out free activities and entertainment from 10.30am to 3.30pm on Lichfield's Market Square e.g. craft, free face painting, a Hidden Histories children's trail, a performance of 'All You Never Knew about Dr Johnson' by Intimate Theatre, a Mini Town Crier competition, and Balliamo Belly dancers will also be performing.
'Meet the Mace Bearers' will take place in Lichfield's Guildhall from 1pm to 2.30pm. This is the perfect opportunity to see the historic city mace and find out about Lichfield's civic customs.
For an alternative view of the city and the cathedral, the Spire Climb at St Mary's in the Market Square takes place on Saturday, and costs £3 for adults and £1.50 for children over 10.
Free behind the scenes of the Lichfield Record Office will run at Lichfield Library on Saturday at 10.30am, 11.30am, 12.30pm and 1.30pm. To book in advance call 01543 510720.
A number of guided tours are being offered throughout the weekend. Erasmus Darwin House will take people on free timed tours of the fascinating cellar on Saturday from 11am and 2pm.
Lichfield Cathedral boasts spectacular views of Lichfield and beyond with Tower Tours, running on Saturday at 11am and 2pm, and Sunday at 1.30pm. Tickets cost £6.50 each and can be booked by calling the Cathedral Bookshop on 01543 306150. There are also free guided tours of the cathedral on Saturday at 10am and 1pm, which do not need to be booked.  
A full programme can be obtained from Lichfield Tourist Information at St Mary's in the Market Square and from heritage venues across the city.