Countdown is on as Hundreds Prepare for First Ever Lichfield Cathedral to Tamworth Castle Run
Cathedral to Castle Run, on Sunday April 9th, is being organised by the four Rotary clubs of Tamworth and Lichfield which have joined forces in a bid to raise thousands of pounds for their nominated local charities.
Final preparations are now underway for the event, which sold out within a week of going on sale as runners and fundraisers jumped at the opportunity to try the new 10-mile multi-terrain course.
The run sets off from Beacon Park near Lichfield Cathedral at 9am and will finish in the grounds of Tamworth Castle, where a family fun day is taking place to welcome runners and celebrate the inaugural event.
The 10-mile route has been carefully mapped out and crosses all terrains, including roads, tracks, canal towpaths, Hopwas Woods and Ministry of Defence land at Whittington Barracks. Where necessary, roads will be closed along the route, including certain roads surrounding Tamworth town centre.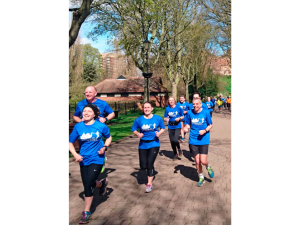 Hundreds of volunteers will be donating their time on the day to help with marshalling, registration, water stations, start and finish lines, organising timing chips and more.
The army of volunteers includes Rotarians friends and family, scouts, Army cadets and girl guide groups from across the area.
Runners will be welcomed across the finishing line by the Mayors of Lichfield and Tamworth, who will present medals to the first male and female runners to complete the course.
Friends, family, supporters and anyone looking for something to do on Sunday April 9th, are invited to join the family fun day in Tamworth Castle Grounds from 9am.
Entertainment will include fairground rides, a circus, an inflatable bowling alley from Namco Funscape, refreshments and a variety of stalls from local businesses, including us, Thebestoflichfield, charities and organisations.
In the Castle Grounds, the first runners are expected to cross the finishing line at around 9.50am, and the last at around 12 midday, and whilst you are in the park there will be lots of other things going on, to keep everyone amused.
After the race, there is a 2pm and 4pm performance at Chipperfield Circus which is also in the Castle Grounds. 
The Cathedral to Castle Run is the first event to be organised jointly by the Rotary clubs of Tamworth, Tamworth Anker, Lichfield and Lichfield St Chad.
Together the clubs have worked hard to raise sponsorship from businesses to help cover event costs and ensure that profits are donated to the local charities nominated by each club.
Runners are also invited to raise additional sponsorship money for charities of their choosing.
Kyle Raffo, Tamworth Rotary Club member and race director for the Cathedral to Castle Run, said: "So much time and effort has gone into organising this event. It has been a major undertaking, from getting the route mapped out and approved to managing the hundreds of runners and volunteers who will be taking part on the day.
"We're really excited to see it all come together on April 9 as people take advantage of this unique opportunity to run from Lichfield Cathedral, through otherwise restricted MoD land, to Tamworth Castle. Demand for the event was incredibly high and we know lots of people were disappointed to have missed out on a place.
"It should be a great day, which will hopefully raise thousands of pounds for charity and become a well-known annual event. We invite people to come along to the family fun day in the Castle Grounds where they can enjoy the activities and entertainment on offer and give the runners a big cheer as they make it across the finish line."
Runners are advised to arrive in Beacon Park from 7.00am to allow time for registration, which needs to be completed before 8.45am. They will receive a thorough warm-up from  Fit Camp UK, one of Lichfield's leading fitness bootcamps.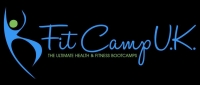 Runners bags and kit can be checked in at a bag drop in Beacon Park and these will be transported to Tamworth Castle Grounds where they can be collected at the end of the run.
More information for participants is available on the website.