Coming up in September with Lichfield Arts
A new school year also means that Lichfield Arts also have some exciting evenings planned for September, with a Ceilidh, a Beer Festival, and some excellent music to tempt you to join us for a fun packed night at Lichfield Guildhall.
The season kicks off with the always popular L2F Ceilidh with the Reel Hot Ceilidh Peppers on Friday 6th September. What better way is there to both exercise, and be sociable than at a Ceilidh? Hosted by the ever popular Reel Hot Ceilidh Peppers, this will be a fantastic night to dance away those cobwebs. Tickets are £7.00.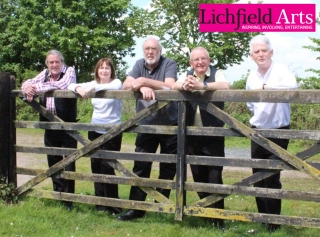 Friday 13th sees the genre and expectation defying Urban Voodoo Machine in a show rescheduled from the Spring. If you take a good dollop of musicianship, add in a soupcon of mystery, you have all of the ingredients for a great night out. Blasting drums, bass, and guitar, shrieking saxophone, and washboard shenanigans all add to the visual panache that the ensemble produces. Tickets are £15.00.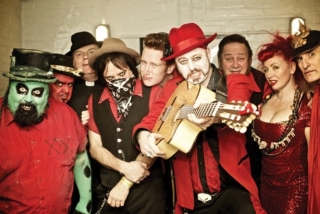 Local musicians are invited to dust down their instruments for a pre-season friendly Jam Session at Lichfield's Cathedral Hotel on Wednesday 18th September. Led by a house-band of some of the finest local jazz musicians, there will be an opportunity to sit in with the band, if you are a player, or just to listen to an unrepeatable night of live music and improvisation for the bargain price of £5.00.
Finally for the month, Friday 20th September and Saturday 21st September will see Lichfield Arts very popular Autumn Beer Festival. With a choice of more than 25 Real Ales, many from local breweries, wines, ciders and the now infamous Pork pies, this is one of the more popular and well attended Beer Festivals in the local calendar. The Clarkesville Mountain Boys will provide live music on Friday. Tickets are £2.00 before six and £3.00 after.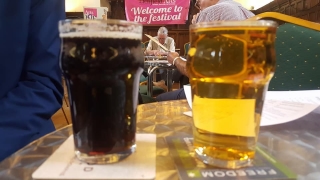 A Lichfield Arts spokesman said 'September is another busy month for the organisation, and for our many volunteers, with plenty to keep us occupied. We have our always popular Beer Festival, and Ceilidh, alongside some fantastic music. We hope to see you at one of our events soon'.
All concerts take place at Lichfield Guildhall, starting at 8.00pm, with doors opening at 7.15pm. For further details and to book tickets visit www.lichfieldarts.org.uk, phone (01543) 262223, or call into the Lichfield Arts Box Office in Donegal House on Bore Street. The office is open Monday until Friday from 10am until 4.pm. To be added to the Lichfield Arts Mailing list email us at Info@lichfieldarts.org.uk and to keep up with our exciting news and developments follow us on Twitter, Instagram and on Facebook.