Coming Up at this years L2F Festival 2019
The weekend starts with the critically acclaimed band Home Service at Lichfield Garrick on Friday 18th at 7.30pm. The concert is proving popular, so we suggest buying your tickets soon to avoid disappointment.
A whole day of entertainment is planned for Saturday 19th, with a street procession from Lichfield Cathedral, and a record number of Morris and Folk Dance sides performing throughout Lichfield from 10.00 am until 3.00pm. The Samuel Johnson museum will host four talks from 12.00 noon until 4.00pm, with subjects ranging from the history of Sea Shanties, the relationship of ballads and storytelling, songs from Atlantic Canada, and the place of women in songs and Scottish history. Visitors will also be able to see the finalist in the Lichfield Arts Art competition. Musicians and music fans can also attend a folk jam session at the Brewhouse and Kitchen, on Bird Street, between 3.15 and 5.3opm.
The music on the day, which starts at 12.00 noon and runs until 10.30pm will see performance from Wildfire Folk, Hector Christie and Chris Edwards, Sam and the Watlings, Steve Bonham and the Long Road, the comedian and singer Bill Bates, Dan McKinnon, The Lost Notes, Sam Shemmell and Jessie Desai, The Lucy Ward Band, and finishing the day, Rachael McShane and the Cartographers.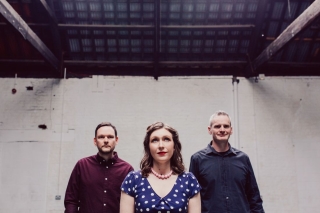 Sunday is equally packed, starting at 12.30pm, and ending at 9.00pm with performances from Belzebub, Ranagri, Anthony John Clarke, The Magpies, and Merry Hell, the unveiling of Lichfield Arts Songwriting competition winner,and talks and music from Paul Francis, Gone to Look For America with Steve Bonham, Choruses and Curiosities from Hector Christie and Chris Edwards, and Ann Simpsons Tales From Lancashire.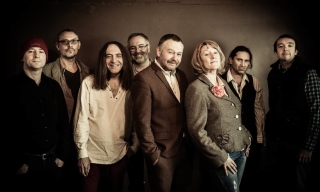 A Lichfield Arts Spokesman said 'Lichfield Arts has always been proud of L2F. It is a well-known local festival that grows with each year. We provide excellent live music, interesting talks and lectures, and an exciting, and colourful street procession. If you are coming to the entire festival, a single day, or just intend to enjoy the dancing, and the free talks, we look forward to welcoming you to L2F 2019'.
Full festival brochures are available from many outlets, and from the Lichfield Arts offices, in Donegal House. Full details, and concert timings are available here.
All day tickets for L2F on Saturday are £28.00. All day Sunday tickets are £22.00. Book your tickets here.
Or phone (01543) 262223, or call into the Lichfield Arts Box Office in Donegal House on Bore Street. Follow us on Twitter @lichfieldarts and find us on Facebook, to keep up with all of our exciting news!