Christmas at the National Memorial Arboretum
17th November 2016
... Comments
---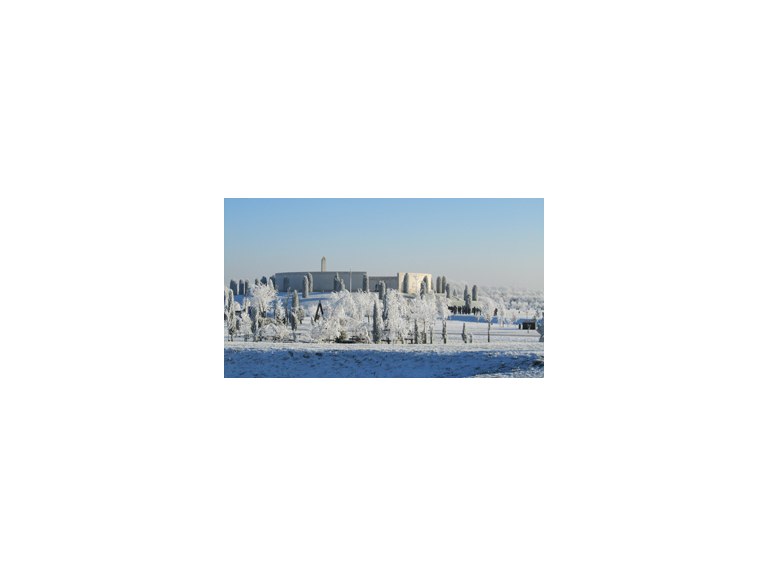 See what fun and festive events are happening at the National Memorial Arboretum this December.

Saturday 3rd December – Sunday 4th December:
Christmas Food and Gift Fair - Find the perfect Christmas presents for your loved ones at the Arboretum's food and gift fair weekend. From artisan food to beautiful handmade homewares, clothing items and toys, there's all sorts of wonderful items up for sale.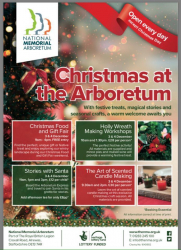 As a Christmas treat, Hunnypot Cottage Designs will be at the fair, selling their delicious artisan breads as well as their handmade gifts.
The Art of Scented Candle Making – Learn the art of candle making at this fun and festive workshop. You will be taught step-by-step how to make beautiful festive scented candles, which are the perfect gift for a loved one. 
Christmas Holly Wreath Making Workshops – You will learn everything you need to know to make and decorate your very own Christmas Holly Wreath. There will also be mince pies and mulled wines provided for a warm festive treat.
Stories with Santa - Travel to Santa's magical garden and workshop on the Arboretum Express to join Santa in his grotto for stories. All children will receive a 'paint your own' robin red breast money box to decorate at home.
Saturday 17th December:
Wildlife Watch Group: Christmas Party – This is a day to have some festive fun. Its time to celebrate Christmas with some party food, Christmas music, quizzes and games too. A perfect day for young children. 
A Spotlight On: Christmas in the Trenches 1914 - 1918 – Learn all about how the British Soldiers celebrated Christmas while serving during World War I through their diaries, memoirs and photographs. 
Carols by Candlelight - Enjoy the beautiful winter surroundings of the National Memorial Arboretum as the traditional carol service fills you with the Christmas spirit. This serves as a perfect way to end the day exploring the wintery scenery of the Arboretum.