Celebrating David Garrick's 300th Birthday in Lichfield
Garrick was born at an Inn in Hereford while his recruiting officer father was working in the city, but his mother's family were Lichfield folk and he grew up on Beacon Street. He called Lichfield his 'native place'.
He was a pupil and great friend of Samuel Johnson, and The Samuel Johnson Birthplace Museum has teamed up with Lichfield Garrick, Erasmus Darwin House and partners across the city to throw a party fit for the flamboyant figure.
Beginning in February and continuing throughout the year, events in the coming month include drinks, talks and family activities.

The programme begins with a wine tasting evening at Erasmus Darwin House on Saturday 11th February at 7pm, hosted by Hourlier Wines.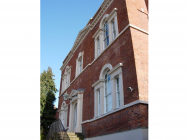 Just down the street from the spot where Garrick's brother, Peter, ran the family wine merchant business, the event includes wine, cheese and nibbles and an appearance from Garrick himself!
Drinks-lovers should also look out for a new tipple 'David Garrick Golden Ale' from locally-based Blythe Brewery. The ale "with a bold theatrical finish", just like its namesake, will be popping up at pubs across the city and available to buy in gift-packs from the Johnson Birthplace Bookshop.

On Saturday 18th February, the Samuel Johnson Birthplace Museum will be exploring celebrations and commemorations from Lichfield's past in their popular series of History Workshops.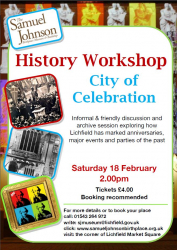 'City of Celebration' is an informal and friendly talk and chance to delve in the archives behind-the-scenes at the Museum, looking at how the people of Lichfield have celebrated the Bower, Jubilees, anniversaries and other city-wide parties of the past.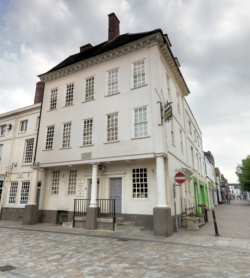 For families during the half-term holidays, the Birthplace will be celebrating 'Glorious Garrick!' with hands-on craft activities including pop-up theatre making to keep aspiring actors busy on Thursday 23rd February at 11am & 12pm.
Events continue in early March at the Birthplace with original drama 'The Golden Moment' performed by Intimate Theatre on Friday 3rd March; a moving play set on the morning of 2nd March 1737, the day that Sam and David set out for London to find their fortunes together – but is everybody happy about them leaving?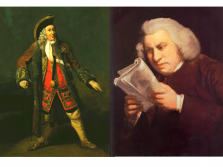 The year will continue with performances at Lichfield Garrick, talks, drama and exhibitions at the Birthplace and a city-wide Staffordshire Day event in May.
Visit our Events Page for more information on the year ahead, and look out for David and Johnson popping up on the streets of Lichfield too!