Cast of Lichfield Garrick's The Hired Man Experience Working Life Down the Mines
22nd June 2016
... Comments
---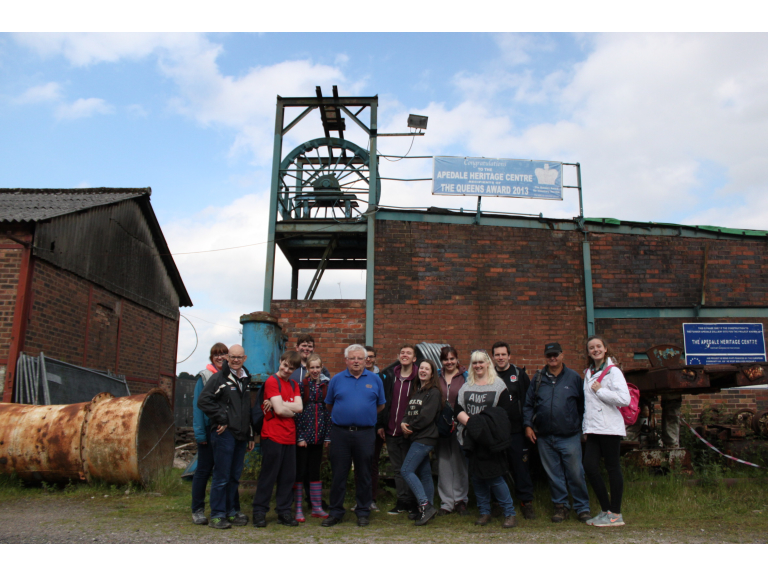 The volunteers of Apedale Heritage Centre welcomed some of the cast as they prepare for their role in Melvin Bragg's moving story based around the outbreak of the First World War.

The now closed drift mine offered a unique experience for the group who were given a guided tour of a mine shaft, which in places is 20 feet deep underground.
The cramped, dark and treacherous conditions was a thought provoking experience, especially for Philippa Graty who works at St Giles Hospice and plays a farmer's wife in the show.

Philippa commented: "Our mine experience at Apedale gave us an invaluable insight into the terrifying conditions and back breaking work the miners had to face every single day. Definitely food for thought for the Hired Man production. I'm glad I'm playing a farmer."

The volunteers at Apedale had previously worked down the mine and were able to give in-depth stories about working life and the history of mining, especially around the outbreak of the Great War.

Olivia Deane, who plays 'Woman' in the Hired Man, commented: "Being down the mine at Apedale was a really eye-opening experience and seeing how the characters in the show would have lived and worked has really helped us all connect with the text. Certainly, seeing reports from mine disasters were particularly haunting and humbling; I think we all now have a greater level of respect for the stories of our characters. What's more, the trip definitely bought us closer as a cast!"

Set against the backdrop of the Cumbrian Lakes, The Hired Man follows the timeless story of a young married couple and their struggle to carve a living from the land, just as the traditional rhythms of country life are swept away by the gathering storm of war in Europe.
Based on the stirring novel by Melvyn Bragg, The Hired Man is brought to life by the heartbreakingly-beautiful music of Howard Goodall, the EMMY, BRIT and BAFTA award-winning composer of stage musicals.
The Hired Man is playing at the Lichfield Garrick from Friday 29 July to Saturday 6 August with a variety of evening and matinee performances.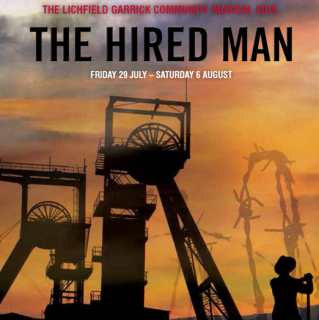 Tickets cost £15 or £12 for students, and can be booked by calling Lichfield Garrick's Box Office on 01543 412121.