Are you ready to cook up a tasty treat?
During lockdown we all made plans about what we would do when we had our freedom back. Such as more walking, less rushing around – and a focus on proper, healthy cooking. However, when life did get back to normal many of us found ourselves going back to our old ways, rushing around and grabbing a microwave meal instead of spending time cooking from scratch.
Something we were regularly told about during the pandemic was the benefits of eating healthy and keeping fit. Healthy cooking has never been so popular, you only need to turn on the TV to see the celebrity chefs cooking up an exotic, delicious meal. And most of us have that cupboard filled with dusty cooking books, which have all the recipes and tips you will ever need.
So, what are you waiting for… but first you will need some delicious, locally produced food and drink to begin your new culinary adventures.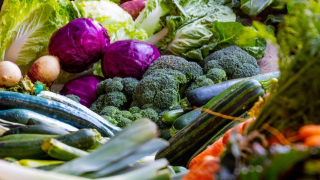 Mercia Farmers' Market Hub is an award-winning weekly online farmers market - think 'click and collect' but instead of buying from a supermarket, you are supporting small, independent, and mainly local businesses. They stock everything, ranging from herbs and spices to fish and meat, with several gluten-free and vegetarian options. You can choose whether to have your food delivered, or alternatively, you can pick it up from a local collection point.
For mouth-watering artisan bread in Lichfield, check out Hunnypot Cottage Bakery, they sell a wide range of delicious breads, baguettes, buns, crioissants and more. You can pre-order for collection at Hunnypot Cottage in Lichfield, online or when you see them at local artisan markets. They even run their own bread-making courses so you can have a go yourself.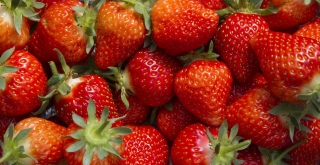 Thinking of what to put in that special dessert? What about some freshly picked fruit. Manor Farm Fruits is an established soft fruit grower situated in the beautiful village of Hints, near Lichfield. They have eighty-five acres of high-quality soft fruits including strawberries, raspberries, gooseberries, blackberries and blackcurrants. They usually have on-site entertainment for the kids including a bouncy castle and a park, so it's a great choice during the summer holidays.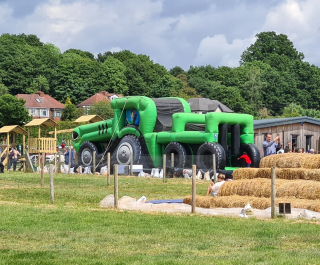 Of course, you can't have a great meal without a refreshing drink. As well as serving some mouthwatering cheeses, The Cheese, Gin & Ale Barn offers a fantastic range of local wines, spirits, ales and cider. Located at Curborough Countryside Centre they take great pride in their quality, hand-picked products and promise an excellent level of personal service.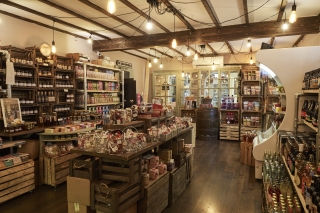 Often when budding chefs get more serious about cooking they soon realise they need a few more pots, pans and assorted utensils. Fortunately, Lichfield has a fantastic resource to call upon with The Kitchen Shop, a stylish kitchenware and tableware store selling high-quality products by leading manufacturers. Whether you're looking for fine cookware, stylish utensils or beautiful homeware, you know you will have found the right place.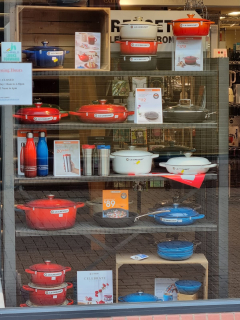 With all that's on offer in and around Lichfield, there is only one thing left to say - Bon Appétit!