Are you a Tenant in a Business Property or House?
Landlords are usually very good at ensuring you pay your rent on time. That you keep the property in good order. They generally ensure that the gas boiler is safe and your water tanks and pipes aren't leaking.
But a common check that is sometimes overlooked is that of ensuring the electrical equipment they have provided is also safe.
From July 1st this year the rules for Landlords providing electrical equipment in properties has been tightened up.
'Where a landlord provides an electrical appliance as part of a tenancy, the law expects the appliance will be maintained in a safe condition that will not cause harm to the tenant. Failure to do so could lead to the landlord being sued for negligence' (extract from Residential Landlords Association web site)
Although there is no legal requirement for PAT Testing and the law is silent on how electrical equipment should be checked - by far the best way is to have a regular PAT Test - have you checked your retest dates on your equipment recently?
If your landlord has provided the washing machine, dryer, cooker, microwave, vacuum cleaner, heater or any other equipment that is plugged into a wall socket, and it is over 12 months old, best practice would be to have it checked.
If you are a new tenant, taking over from a previous occupier, we would recommend that all equipment is tested, even if it is under 12 months old. Who knows how the previous tenant treated it?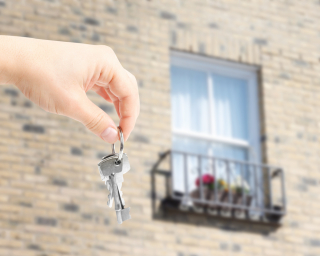 Here at Lichfield PAT Testing Ltd we can test all the electrical items, apply a sticker as proof of testing, provide a certificate of testing and inventory for the landlord to present to their insurance company if required. 
Note: Portable Appliance Testing (commonly known as PAT or PAT Inspection or PAT Testing) is a process in which electrical appliances are routinely checked for safety. The correct term for the whole process is In-service Inspection & Testing of Electrical Equipment.
For Landlord Legal Obligations to Electrical Safety please visit one of the following resources to read more: 
Landlords Requirements for Electrical Safety or  Property Electrical Safety Inspections.
With our many years of experience we are more than happy to have a chat to eliminate your fears and provide the correct solutions. Give us a call today on 01543 406119.
Graham
Lichfield PAT Testing