An Exciting Bank Holiday Weekend in Lichfield!
12th April 2016
... Comments
---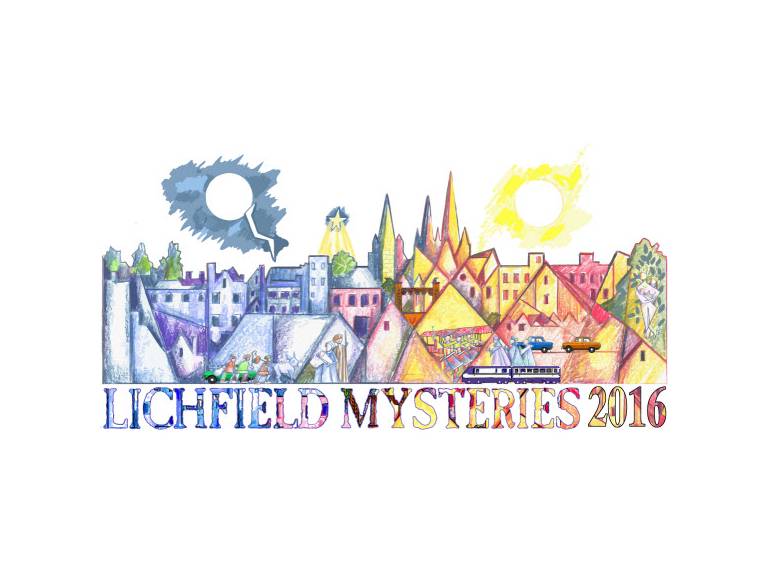 Lichfield Mysteries Community Arts has gathered groups of players from all over the region to perform the 2016 Mystery Plays, with additional events will be taking place around the city.
Market Square and Wade Street Church are the settings for the 24 short plays performed on Sunday and Monday May 1st & 2nd. Around 600 people will be taking part in the event produced specifically for all the family to enjoy.
Additional events staged by LMCA at the Lichfield Garrick include a photography exhibition by Rugeley Phoenix Photography Group, art by Sylvia Royal's Art Groups, poetry from The Lichfield Poets and Poetry for the People, performances from Shepherd's Crook Puppet Theatre and a lunchtime sing-along led by the Lichfield Lighthouse Company.
Acclaimed Storyteller Maria Whatton brings the Medieval world to life through dark and ancient stories for the over 12s at St Mary's Church and The George IV pub in Bore Street.
The Phoenix Group's Mysteries-inspired photography will also be exhibited at Lichfield Library from April 19 and the art group's main exhibition will run at Lichfield Cathedral from April 30 to May 4.
A special and unique event for Lichfield Mysteries will be a filmed presentation of Exodus by Epic Arts and Za'atari Refugee Camp, Jordan. The idea of having this film screened to an audience in England is really exciting for the young Syrians, a chance for their voices and stories to be heard and their humanity and dignity to be defended in some way.
LMCA Chairman Rick Hill said: "We are very excited about this year's Mysteries and hope that the people attending will enjoy the presentations as much as we have enjoyed preparing them.
"The local groups have been joined by performers from London, Wirksworth in Derbyshire, Newcastle-under-Lyme and our twin town of Sainte Foy-Lès-Lyon."
"Everyone has worked extremely hard to prepare the event for the Bank Holiday weekend and we hope that families will come along and enjoy the various performances."