Aged 41 One Of Our Clients Had A Life Changing Shock – Thankfully She Had A Critical Illness Policy
This lady and her partner have been clients of Four Oaks Financial Adviser, Nic Whittaker for some time.  They met him when he gave them financial advice on buying their first home. They had just had a baby girl and felt it was the right time to get on the property ladder.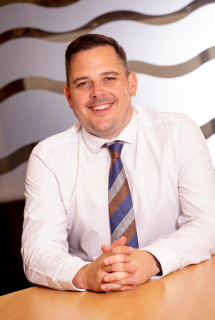 Nic visited them at the house they were renting, he made them feel at ease and advised them how to save for a deposit.  He later helped them get a mortgage and within the space of a few months they had the keys to their very first home.  All was going well for our client. 
When Nic explained their mortgage to them he detailed the importance of having a critical illness/life insurance policy.  Especially as they were taking on a large financial commitment and they had a little girl. 
Our client says "Nic explained the policy thoroughly and didn't put any pressure on us to take it out, but on reflection, we realised what 'a mess' we would be in if either of our health was to deteriorate and we weren't able to meet the monthly payments of our mortgage.  At first, I admit, you think about having to pay extra money out each month, when finances are already stretched, and think 'This wouldn't happen to me/us' as we are both fit and healthy." 
When she became ill our client was 41 years old, fit and healthy, working full-time in a busy management role.  She says, "I could never have predicted how me, and my family's future was suddenly going to change." 
In June 2019 she had a brain aneurysm, suffered seizures and a bleed on the brain.  She was unsure if she would fully recover.  She had two operations and is now recovering at home.  After her operations she is still off work and having to re-assess what the future holds and whether she will ever make a 100% recovery. 
She says, "I therefore can't stress enough how important it is to have such a policy in place and would recommend it to everyone regardless of your age/health." 
We would welcome the opportunity to talk to you and your family about Critical Illness insurance as part of your overall financial planning requirements. 
At Four Oaks Financial Services, our initial consultation is at our cost and our Advisers are trained to give advice on all kinds of financial protection including Critical Illness insurance and Life insurance. Our offices are in Lichfield or we can visit you in your own home. Contact our Client Liaison Team on 01543 401029 for more information or to make an appointment.
Photo: Nic Whittaker Four Oaks Financial Advisor.