42% Of Us Have An ISA. But Are You Maxing The Benefits? You Need To Act!
According to HMRC 42%* of us have an ISA. They are so very popular because they are one of the most tax efficient ways for people to save. You see there is no Income Tax or Capital Gains Tax to pay.
If you've got an ISA don't pat yourself on the back just yet.  You could be running out of time to maximise your investment in an ISA. 
Every year you get an ISA allowance of £20,000 for people over 18 and £4,368 for children. That means that in the current tax year 2019/2020 if you are an adult you can invest £20,000 tax efficiently.  However, you have to use the allowance in the current tax year, you cannot carry it over to the new tax year.  In a nutshell if you don't invest in an ISA by 5th April this year, you will lose the allowance.  So, don't hang around. Speak to your Financial Adviser. 
ISAs were launched in April 1999 and back then the annual allowance was just £7,000.  Over the years different variations of ISA have been introduced which makes it even more important to get financial advice to find out which kind of ISA is suitable for your requirements. 
There are Cash ISAs, and Stocks & Shares ISAs, and you can invest some money in both kinds if you wish. A Lifetime ISA and a Junior ISA for the under 18s. 
We would love to talk to you and your family to help you with your ISA investments in Lichfield. 
The value of pensions and investments and the income they produce can fall as well as rise. You may get back less than you invested.
Investors do not pay any personal tax on income or gains, but ISAs do pay unrecoverable tax on income from stocks and shares received by the ISA managers.
At Four Oaks Financial Services, our initial consultation is at our cost and our Financial Advisers are fully qualified to give advice on all kinds of ISAs.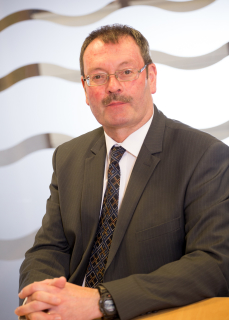 Our offices are in Lichfield or we can visit you in your own home. Contact our Client Liaison Team on 01543 401029 for more information or to make an appointment. 
*HMRC, April 2019
Image: David Jones - Financial Advisor