2016 Was a Good Year For Lichfield Businesses
2016 was kickstarted with thebestof Business of the Year Awards, which saw local businesses all around the country compete. Lichfield businesses proved not only to locals, but to the country, that they were the best businesses in the UK. Throughout January they worked hard to get as many reviews as possible in order to win, and for some, they did.
McKenzie's Restaurant were ranked 2nd in Top 100 UK Businesses, only just missing out 1st place, but they are determined to win 1st for 2017! Not only that, they were awarded Best Specialist Restaurant in the UK as well as Best Business in Lichfield.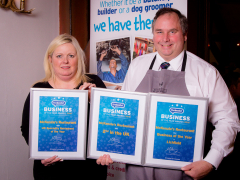 JC Academy were voted as the best in Children's Activities nationally. Cathedral Chem Dry won the award for best Carpet & Upholstery Cleaning company. Many of our recommended businesses only just missed out for top prize and were awarded as Highly Commended, but now they know what it takes to win, and winning is what they want.
But it wasn't just Business of the Year where our recommended businesses were rewarded for their hard work. Pom's Kitchen & Deli won not one but two wards at the Taste of Staffordshire award ceremony held at Alton Towers.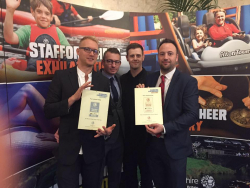 They collected a Silver award for the tea/coffee shop daytime offering and were highly commended in the overall Taste of Staffordshire awards.
Spires Dental Clinic also received an award, winning Best Patient Care in Midlands in the 2016 Dentistry Awards. They were also finalists in the in the Private Dentistry Awards.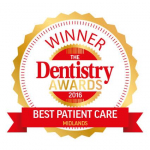 This year was also the year to celebrate many years in business.
Obsession Salon and Spa Branston branch celebrated its 10 year anniversary in style. Clients joined in the fun and were even treated to goodie bags!
In July, The Pear Tree Crêperie  celebrated it's 25th birthday. First opening its doors in 1991, The Pear Tree Crêperie has since become one of the top local restaurants and is a favourite for many.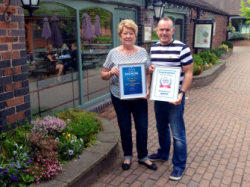 St Giles Hospice, one of the best-known and most respected charities in the region, marked their 30th anniversary this year - a truly remarkable achievement.
St. Giles Hospice's first shop opened on Tamworth Street in Lichfield and since then, 31 shops across the region have opened, as well as a warehouse facility in Shenstone.
They continue to be one of the most successful hospice lotteries in the UK, providing care for those that really need it.
The Lichfield Garrick produced their first ever community musical with The Hired Man, which saw local talent take to the stage and deliver fantastic performances for audiences. It was a success and may pave the way for more community musicals from the Garrick.
They were voted as West Midland's Most Welcoming Theatre and have ended the year on a high, with the immensely popular panto, Sleeping Beauty, performing sell-out shows throughout December.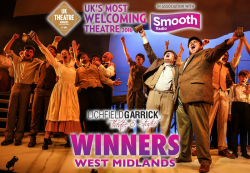 To round the year off, we must finish where we started – Business of the Year. We're happy to announce that 23 of our local recommended businesses have qualified, thanks to you! But this is only the beginning. Throughout January we need you to write lovely reviews for our qualified businesses to help them win.
Businesses who have qualified include:
A1 Vehicle Rentals, Andy's Driving School, Arthur Price Factory Shop
Beauty Boutique, Briana Drury Photography
Manor Farm Fruits, McKenzie's Restaurant
Packington Moor Farm Shop & Cafe, Pear Tree Crêperie, Pom's Kitchen & Deli, Pool House Veterinary Group, Prizm Solutions
Ruby Cantonese and Chinese Restaurant
Spires Dental Clinic, Sports Medicine Partners
We're determined to prove that Lichfield is home to some of the best businesses in the country, so please help by leaving a review, which can be done online or on one of these cards.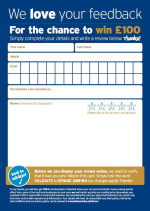 Here's hoping 2017 is another successful year for our businesses!