19th Year for Rotary Club's Cars in the Park
28th June 2016
... Comments
---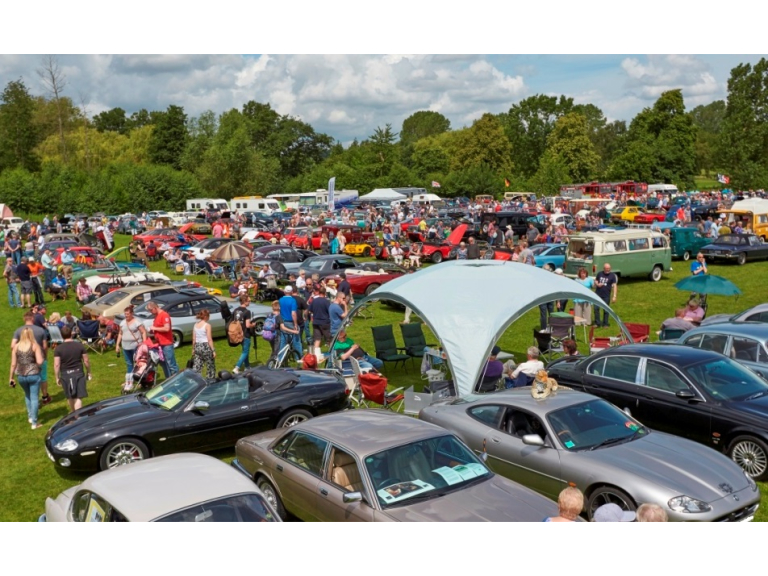 Organised by The Rotary Club of Lichfield St. Chad, Cars in the Park is now in its 19th year, and has come a long way since it started back in 1997 with just 28 cars.
Motoring enthusiasts from all around the UK have booked cars in to the show, including many national and regional motoring clubs as well as several hundred individually entered vehicles.  From classic cars to modern machines, there will be plenty for car aficionados to enjoy.
Digger giant JCB will also be there, along with around 20 car dealers from a range of international manufacturers.
In addition, there will be plenty of stalls selling everything from car accessories to fashion items, and a wide variety of displays in the Arena, from falconry to the Fire & Rescue Service.
David Ratcliffe, President of the Rotary Club of Lichfield St. Chad says: "Cars in the Park has grown to be one of the largest car events in the UK. It's a real draw for car enthusiasts, but makes a great family day out too.  The JCB's are always a big hit with the younger visitors, and everyone can enjoy the stalls, demonstrations, competitions and The Food Village."
Entry to the show is free, but charity donations are welcomed to help the rotary club raise money for worthy local, national and international causes, including Midlands Air Ambulance. Car parking is available for £5 per car.
The rotary club is always looking for new members, so if you're interested in finding out more, please visit http://1060.org.uk/lichfield-st-chad.