Entrepreneur of Leicester this blog is for you
Team Fighting Fit of Leicester is the place to go for professional advice and great training.
Team Fighting Fit is owned and run by Fahad Maniar who is intensely passionate about health and combat sports fitness. Fahad enjoys working with male and female professional business people and business owners to help them achieve personal success in all areas of their lives including business, personal, family, fitness and nutrition.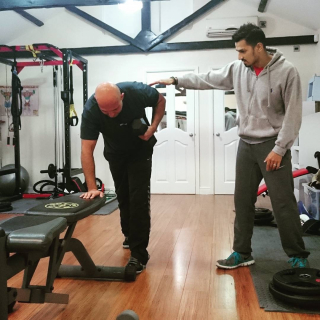 Personal Trainer Fahad takes a holistic approach to health, fitness and training as all are interconnected. In consultation with each customer Fahad will seek the correct balance of comprehensive personal training to obtain the most powerful outcomes. By offering a unique style of combat fitness that provides successful results quickly and safely, plus being very motivational and encouraging through his positive mind set and a "can do" attitude he will lift clients to the peak of fitness. Incorporating strength and conditioning drills from traditional training as well as cutting edge combat sports such as MMA, Muay Thai, Kickboxing and Boxing, Fahad uses his 15 years' plus experience to offer a variety of training and boot camp sessions.
Because Fahad is so dedicated and personally involved with the personal training of his customers he has more freedom to concentrate on the individuals. That means that to get the results that you want in the quickest and safest way, he will only do 1 to 1 and private group training. This allows him to give more individual attention than you'd get at a larger fitness class or "big box" gym.
Services offered include:
One to one training, as the name suggests this is a personal training programme planned session for the individual. This is intended for discerning clients who demand the ultimate level of personal coaching. Team Fighting Fit offer a completely individualised approach to training. You will train exclusively with a trainer with no other people in the room at a time to suit you complete with a fully customised nutrition program and full support.
Semi private training, allows clients to experience the full training experience in a group of up to 4 people. Fahad and his team operate groups of four to enable them to concentrate on those involved equally.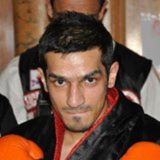 Team Fighting Fit is recommended by The Best of Leicester, showcasing excellent local businesses in support of the Community at large.
Team Fighting Fit can be located, and information about them is available, in the Business Guide of The Best of Leicester.
https://www.thebestof.co.uk/local/leicester/business-guide/feature/team-fighting-fit