Rainbows Childrens Hospice - A Parents View.
1st March 2009
... Comments
---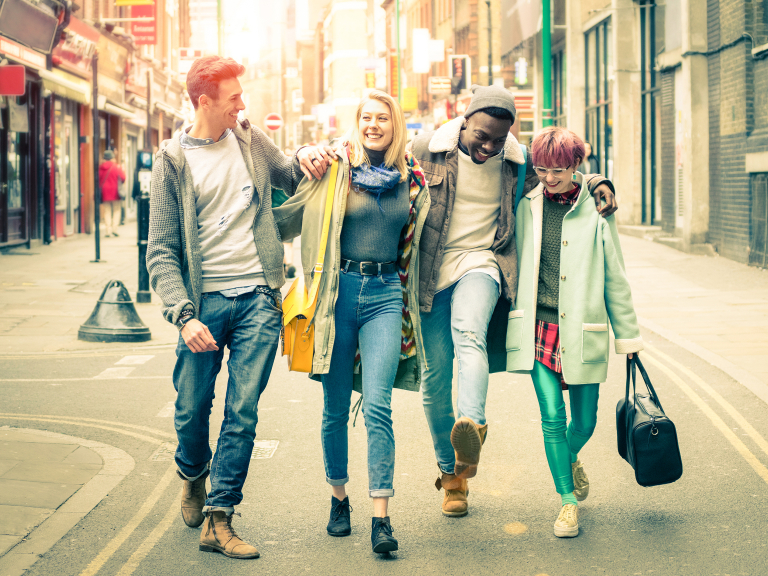 At Thebestof Leicester we have been supporting the cause of Rainbows Children's Hospice in Loughborough and as a result of this I was invited to attend their fantastic event for the start of the building project for their new wing of the hospice. In todays times people are becoming more aware of the fantastic services that the amazing people of Rainbows give each and every child and parent in their care. In some ways it is unfortunate that only around tragic circumstances that the brightest shining lights of humanity can be found or maybe it's just and right that they should be found there.
On entering the Hospice one thing strikes you more than anything else and that is how everyone is smiling and making the very most of their life. There is more laughter and joy going on within the walls of the hospice that you will ever see at the checkout in a large supermarket. The staff really bring joy, care and comfort to all who they come into contact with.
At the event I met several of the parents and each of them had an amazing story, below is Stephen's brief message to me, he had the courage and strength to stand at the front with his heart in his sleave and spoke about his son Sebby. I won't say anymore but please read on as Steve has also wrote an amazing poem that could only have come from him.
"I'm Steve, the parent who spoke at the Rainbows event on Thursday.
I have yet to get to write Sebby' story properly, I would like to do him justice. However I do attach a poem I wrote about myself & Seb (after an incident in Tesco!) and the inspiration of the hospice workers. Funnily enough on Thursday Jane was working, she was the last nurse I saw the day Sebby died in Rainbows. She is the kindest warmest person I have ever met, and she hugged me in a way I will never forget when I said my goodbye. It was the first time I had met her since Sebby died on 16th Sept 2005. In our brief chat she said how she loved the job but recognised it was taking its toll after 5 years. Each child is loved and it is real grief these people feel when they inevitably pass. Yet they come back for more.
I will write to you in time with Seb's full story, he had a remarkable impact for such a little 4 year life, he attended a normal day nursery who grew with him, and they named their baby unit after him after he died.If we had tried to get him in after a year he would have been refused. However he crept into their hearts and as his disability grew, so did their tolerance. He also did the famous come back from the dead when the hospital could do no more. Rainbows' Sat is an inspirational doctor, and he allowed Sebby to decide whether he checked out or came back. He came back for nearly 2 years.
I am happy to speak to people about Sebby & Rainbows, and happy to speak as a parent who felt the journey. Let me know what you think of the poem!"
To read Stephens poem click here