Feeling out of sorts and a bit run down? Can't quite shake off the feeling of being a few degrees under? Are there underlying issues that require professional assistance? Leicester based business Eternal Being has just the answer to many people's concerns.
Diet is incredibly important, of course, we are what we eat to a large extent however that may not be what we want to be, and that may require professional advice and intervention. Establishing a healthy diet that is right for the individual requires a more in-depth conversation. Similarly, the colonic processing of food may be sluggish and in itself causing some discomfort and loss of well-being, getting the balance right and helping the system to work better can have life changing results.
Wellbeing, getting the maximum out of life, feeling good, enjoying the right foods and living the life style that gives you peace of mind and every day pleasure is really what living is all about. Why settle for less?
Eternal Being is situated in the old village of Enderby, just two minutes from Fosse Park, it is tucked away on the hill near the New Inn public house just up from Cini's Italian restaurant.
Eternal Being is owned and operated by Michelle Geraghty who is a highly qualified and recognized practitioner of Colonic Hydrotherapy Treatments, often referred to as Colonic Irrigation, plus being a skilled specialist in the impressive range of treatments offered by her. Michelle is very keen to offer that same new lease of life to her many customers past, present and future. Careful, empathetic and sensitive customer service is a key feature of Michelle's approach to her business, this is reflected in the glowing comments made about her by her many admiring and grateful customers.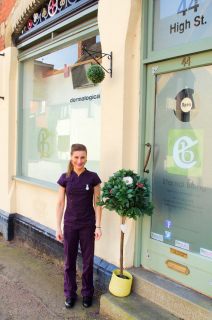 Michelle offers a Diet and Wellbeing Consultation for people who are not feeling at their best. Highly qualified and experienced Michelle, a beneficiary of Colonic Irrigation treatment that turned her own life around, is happy to discuss a person's situation with a holistic approach knowing that many problems are inter linked and may benefit from similar treatments.
Eternal Being offer a range of treatments for men and for women, every individual is treated with the utmost courtesy and made welcome in this cozy venue.
Potential customers wishing to speak with Michelle and discuss having a Diet and Well Being Consultation should call to book a private appointment at a mutually convenient time.
Eternal Being is recommended by The Best of Leicester, spotlighting the very best of local businesses.
Eternal Being can be located in the Business Directory of The Best of Leicester.
http://www.eternalbeing.co.uk/treatments/diet-fitness-wellbeing-consultation