Escaping the stress of life
22nd December 2015
... Comments
---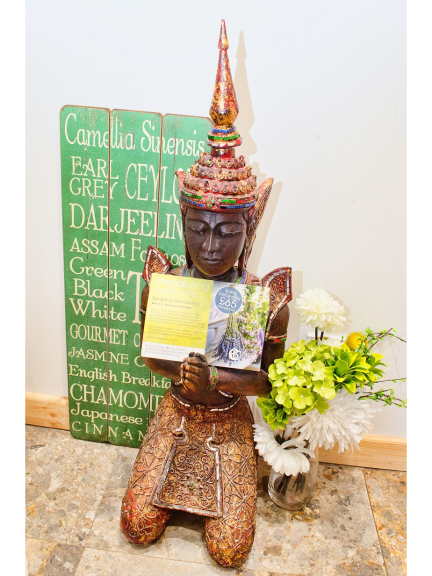 Escaping the stress of Life
We are all busy. In a society where work emails can be received anywhere, it can be almost impossible to escape from the stresses of the daily grind. Even though it is hard to do, finding a little bit of time each day to allow yourself to unwind is essential for your all-round wellbeing.
Take a look at your schedule. Are there any areas where you could snatch a short period of time just to take a breather and relax? Sometimes, having some relaxing music playing while in your car on the school-run or driving into work can settle you down and allow your mind to slow itself down.
It can also be good to get out of the house when you start feeling under pressure and stressed. Quite often, a bad day at work can mean a bad evening at home as your mind carries on replaying what happened in the office when you are trying to watch TV. Getting out for a short walk to the shops or around your neighbourhood is not only good exercise, but it can also help you to burn off some of that negative energy.
There are so many different ways you can escape from the stresses that follow us around in our daily lives. Try out some different methods have a look online to find out what these are, and see how they can help you.
Because we work so hard, treating ourselves and being pampered are often seen as luxuries. If you know someone who is struggling to unwind or switch off, a day at a spa or a pampering session is a great way to show that you're supporting them as well as being a fantastic gift.      
Here at Eternal Spa, we are here to help ease the burden stress brings. Our quiet clinic in Leicester has a range of treatments from all over the world, including massages and facial treatments, all designed to help you unwind and relax. We also believe that everyone should be able to take the time to look after their psychological well-being, so why not take a look at our website for more information.
With 2016 just around the corner, make taking time for yourself your New Year's resolution.