An authentic taste of the Punjab awaits you
Fine authentic ethnic restaurants are very popular, with peoples educated taste for genuine flavours and adventurous food the need for local businesses to be good at what they do is considerable.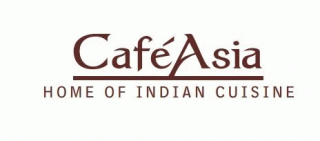 In the tranquil setting of Oadby, just ten minutes out of the centre of Leicester, is the highly respected Café Asia. Café Asia is Leicester's newest Indian Restaurant and is already proving very popular for its exciting menu of home-style Punjabi food cooked by highly skilled and professional chefs. The restaurant is run by Prem Singh who owns several restaurants in Scotland. Based upon the success of this family run chain they decided to bring the best of Northern India to Leicester.
Café Asia has been renovated and is now the height of luxury, diners will be thrilled by the spacious and comfortable surroundings. The restaurant can comfortably seat 70 people and has additional event space that can seat a further 100 guests, and there is even a take away facility. Guests wishing to arrange a larger function are welcome, the facility is ideal for birthday celebrations, seasonal celebrations, and large family gatherings. Corporate dinners can be accommodated, as can sporting celebrations – when Leicester win the Premiership again for example. The plush surroundings make a tasteful back drop to any function, supported by excellent food. In support of these events there is a dance floor, and a DJ area, should organizers wish Café Asia can come to you having a very efficient Outside Catering alternative.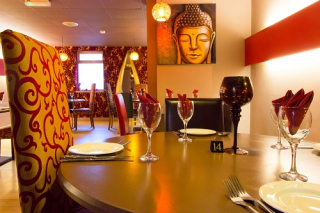 The team at Café Asia go the extra mile for their customers supplying fine quality food, providing top line customer service in pleasant surroundings but their community spirit is second to none, they offer their new suite to local community groups at no extra charge on Mondays.
The Café Asia Group offer top quality rustic Indian cuisine prepared by well-trained chefs that are passionate about their special skills. They take special care to ensure that each dish is perfect to ensure well flavoured food that is just perfect at the point of delivery.
Café Asia has one simple promise – to provide discerning diners with delicious Indian cuisine. Their highly experienced chefs use the freshest ingredients to create a fusion of flavours which will tantalise your palate. The collection of sub-continental Indian dishes ranges from the sizzling 'South Indian Garlic Chilli Chicken' to the creamy 'Muglai Korma' for those who prefer a milder taste! The Ultimate Curry Collection looks very inviting as do the Tandoori Sizzlers.
The team at Café Asia in Oadby are keen to welcome people to their new venue to experience fine cooking in their lovely new venue. People wishing to organise an event for a celebration or event should book ahead to avoid disappointment.
The Best of Leicester recommends Café Asia, showcasing the very best of local businesses.
Details of Café Asia can be found in The Best of Leicester business directory and at:   https://www.thebestof.co.uk/local/leicester/business-guide/feature/cafe-asia-oadby