What is the ideal place for your wedding reception in the Kettering area?
10th September 2015
... Comments
---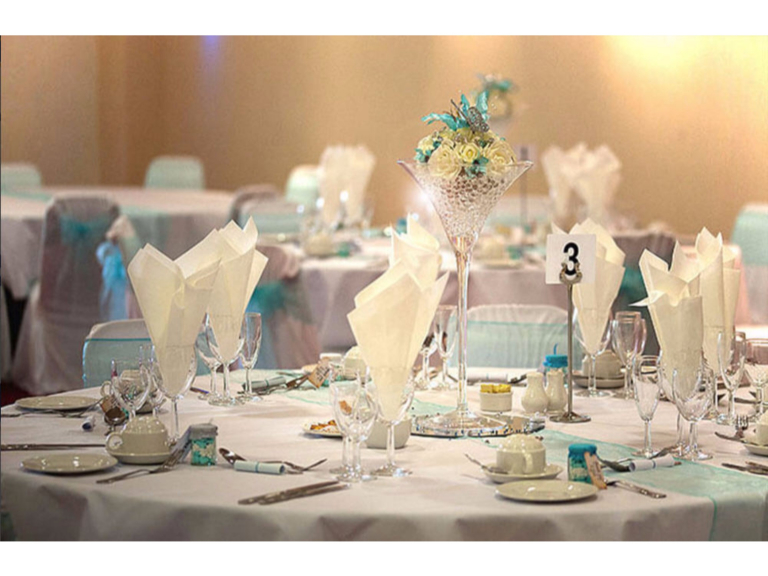 What is the ideal place for your wedding reception in the Kettering area?
There are so many wedding venues to choose from and it's right at the top of most lists.
Deciding on the ideal wedding venue, the right place for your wedding reception is usually the second thing on your 'to do' list according to Amy Watts the co owner of Icon Bridal in Kettering. This is only just after deciding you are getting married in the first place!
Do we have our reception in the town, a local hotel, a golf club or in a nice country location?
Depends what you feel like and I suppose what the budget is, so shopping around is important.
There are places tucked away that we don't think about such as the large country houses that surround Kettering and most of them do hold weddings, I get the feeling they would be at the top end of the price range.
If you are looking for this type of venue but have a slightly more modest budget take a look at some of the local pub, restaurant locations that are around.
The Stag at Maidwell for example have beautiful gardens and do the whole package in designer marquees. Just click this wedding venue link to take a look at what this type of venue can provide you; it may be good food for thought.
We do have contacts with a range of wedding venues and this link will get you to a list and further information or you could always have a talk to Amy at Icon Bridal.
If you are taking that step into wedded bliss I hope this will help in deciding on your ideal wedding reception venue somewhere in the Kettering area.