What could be nicer than relaxing in a country pub garden in the sunshine?
What could be nicer than relaxing in a country pub garden in the sunshine?
PLUS they are open now!!
Take a look at some great country pubs with lovely gardens in the Kettering area. Well not too far away!
Having a run out to the countryside is part of our summer and lunch or an evening meal in a pub garden just adds to the day.
I would like to recommend three to try, great gardens, great drinks and top class food!
Firstly have a look at The Overstone Arms in Pytchley.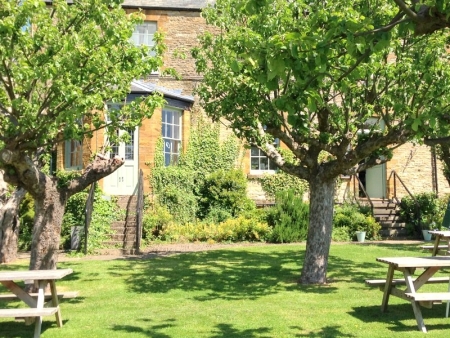 Superb gardens filled with trees and flowers plus they have an amazing kids play area, just far enough away from the main eating area to keep things quiet.
The Overstone Arms is a traditional 17th Century Country Pub Food Restaurant bringing real country kitchen feel with a new light touch.
The Head Chef and his team offer a balanced variety of food from a varied lunch menu with light lunches hearty British pub classics, also a choice of Vegetarian and Vegan meals and a superb 'Specials Board'.

Click here to see more about the pub gardens and the food on offer.
---

Now for The Stag at Maidwell.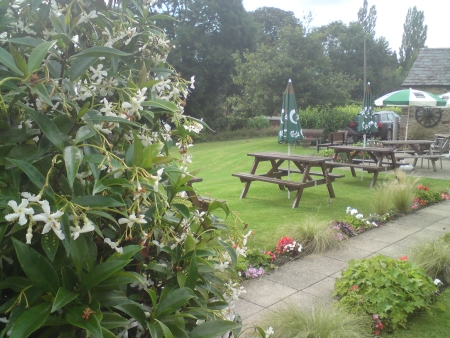 Slightly further out from Kettering but during the warmer months the Garden Terrace provides the perfect setting for enjoying a light lunch or evening meal.
With spacious grass areas and patio The Stag provides extensive outdoor facilities to cater for all needs.
The area is famous for its cycle tracks and walks and therefore we often entertain groups of ramblers and cyclists who are always welcome to come and relax in comfort and of course try our range of quality ales and pub food.
Click here for plenty of information about this highly recommended country pub.
---
The White Horse in Old.
In a similar direction The White Horse in Old is only a short drive from Kettering has been completely refurbished, extended and restyled. Superb local food, drinks and a warm welcome are always on offer.

The gardens are just right for relaxing with friends while enjoying a great choice of refined and unusual dishes as well as the pub classics you would expect. They also have their signature home-made pies and a constantly changing specials board.
Just click to take a look at all on offer at this beautiful country restaurant that is only a few minutes from Kettering.